A roundup of news items related to climate change and other environmental issues in Florida:
Where did all the Florida lovebugs go? And will they come back? | Tampa Bay Times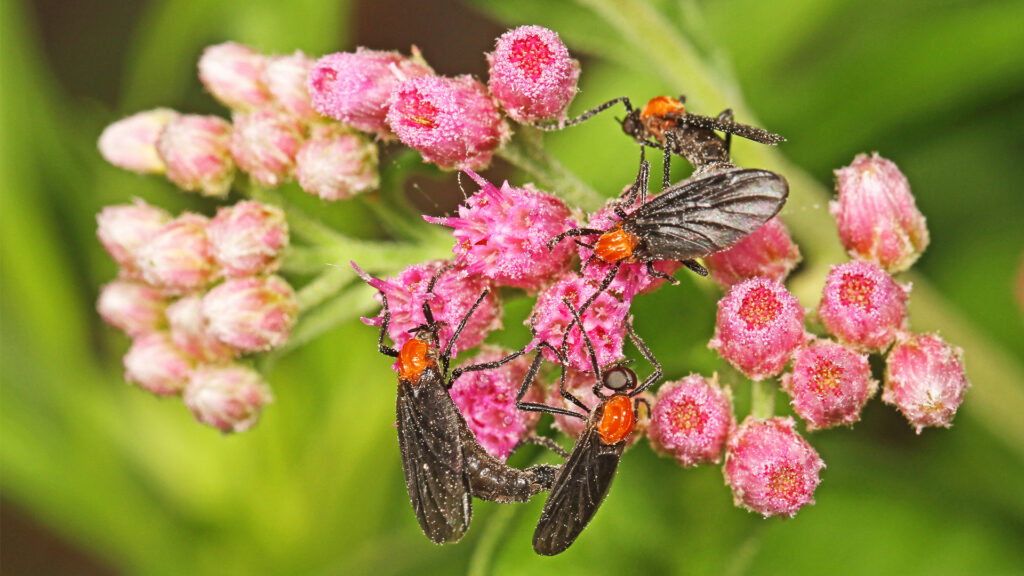 Lovebugs, notorious for their midair mating, are typically rampant twice a year: Once in late April and May and again in late August and September.
But this year, the swarming insects were nowhere to be seen, and Dr. Norman Leppla, a professor with the University of Florida's Department of Entomology and Nematology, is getting calls from across the state asking why.
Leppla fell in love with these particular bugs in 1972, when he moved from Arizona to the Sunshine State on a research grant. His first paper on lovebugs, published two years later, studied their behaviors in Paynes' Prairie, just outside of Gainesville.
Designing coastal waterfronts for South Florida's wet future | South Florida Sun-Sentinel
By the end of the century, wide swaths of coastal South Florida could experience 3.5 to 7 feet of sea level rise, according to the National Oceanic and Atmospheric Administration. That would change thousands of Florida's waterfront properties to, well, water properties.
Florida International University's Martina Potlach, whose studies marry landscape design and ecology, says we need to use "nature as a role model" to design coastal areas where humans can adapt to pending sea-level rise.
She shared her ideas at this past week's ReeFlorida Symposium, a conference held at Miami's Phillip and Patricia Frost Museum of Science and focused on saving Florida's coral reefs.
A peek at the future? First closed pond at Piney Point is a 'model' for site shutdown | Bradenton Herald
Another major milestone has been accomplished at Piney Point, where the first of four ponds has been closed for good after an environmental disaster in Manatee County.
Site operators are growing more confident about the former phosphate processing plant. In April 2021, a leak at the site triggered an emergency response and forced 215 million gallons of contaminated water to be released into Tampa Bay.
But conditions are steadily improving thanks to a state commitment to close the long-plagued site once and for all. This summer, site workers flipped the switch on a new underground injection control well that sends treated water underground, paving the way for the massive ponds to be filled with soil, capped with grass and outfitted with a complex drainage system.
If you have any news items of note that you think we should include in our next roundup, please email The Invading Sea Editor Nathan Crabbe at ncrabbe@fau.edu. Sign up for The Invading Sea newsletter by visiting here.