A roundup of news items related to climate change and other environmental issues in Florida:
Keeping Florida's coastlines and oceans a key part of the economy is threatened by climate change | WUSF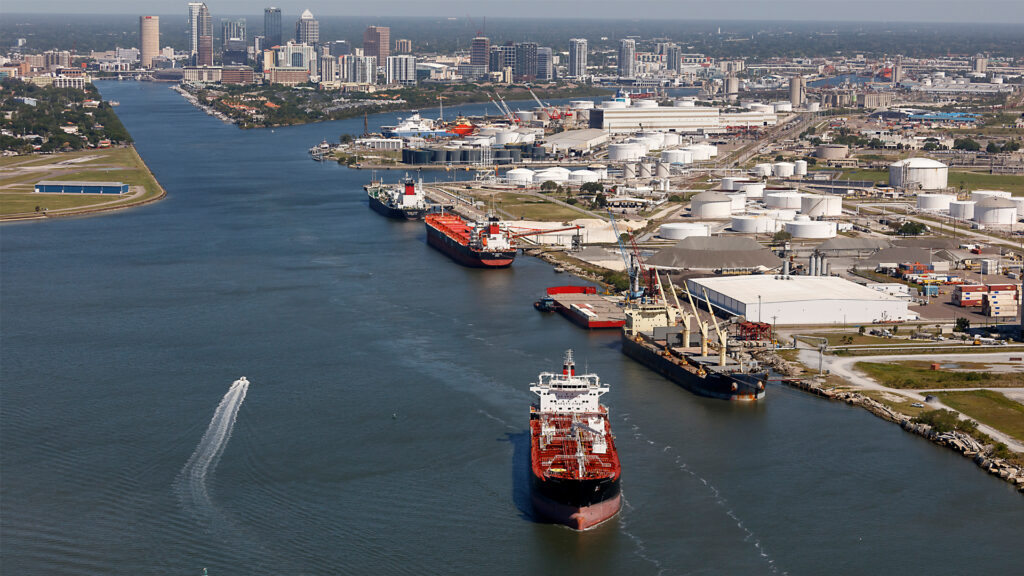 Florida's coastal counties generate about two-thirds of the state's economy. But keeping the parts of that economy that are dependent on the ocean and bays stable is becoming a challenge.
It's called the "Blue Economy." But rising seas and warming oceans are threatening parts of that economic web. That was the takeaway from a conference held last week at Tampa's port by the Florida Ocean Alliance.
The Alliance serves as a clearinghouse for information on ocean and coastal issues facing the state. The group's president, Glenn Wiltshire — deputy director of Port Everglades — said last year, they submitted a list of priorities to the governor and Legislature to strengthen coastal resilience.
Vehicle strikes kill 4 endangered Florida panthers in 1 week, wildlife agency says | Tampa Bay Times
First it was a young male panther, no older than 3 years. He was hit and killed by a vehicle Nov. 6 in Hendry County.
Then it was a female, younger than 5. She was struck and killed — one day later — in Glades County.
And then came Sunday. This time, in Hendry County again, it was a 3-year-old male on County Road 833 that succumbed to his injuries after being hit by a vehicle. Later that day, a 4-year-old male died in Collier County to the south. Also killed by a vehicle.
Heat-illness is a concern for Florida's outdoor workers. Advocates want the Legislature to help | WFSU
Over the summer Florida saw a rising number of excessive heat warnings and experts say those high temperatures are likely to continue—in some cases putting people's health at risk. Now advocates are looking to lawmakers to increase protections for outdoor workers.
Heat-related illnesses can happen when there is extreme heat causing much higher temperatures and the body is not able to properly cool down.
Jeannie Economos with the Farmworker Association says it's dangerous for all Floridians, but outdoor workers are especially vulnerable.
If you have any news items of note that you think we should include in our next roundup, please email The Invading Sea Editor Nathan Crabbe at ncrabbe@fau.edu. Sign up for The Invading Sea newsletter by visiting here.