By Autumn Bryan, FAU Center for Environmental Studies
The following is a Q&A conducted with Dr. Cheryl Holder, founding co-chair and interim executive director of Florida Clinicians for Climate Action. The group advocates for equitable public health solutions by educating and engaging Florida clinicians, and raises public awareness about the adverse effects of climate change and health. This interview has been edited for length and clarity.
What motivated you to work on climate issues?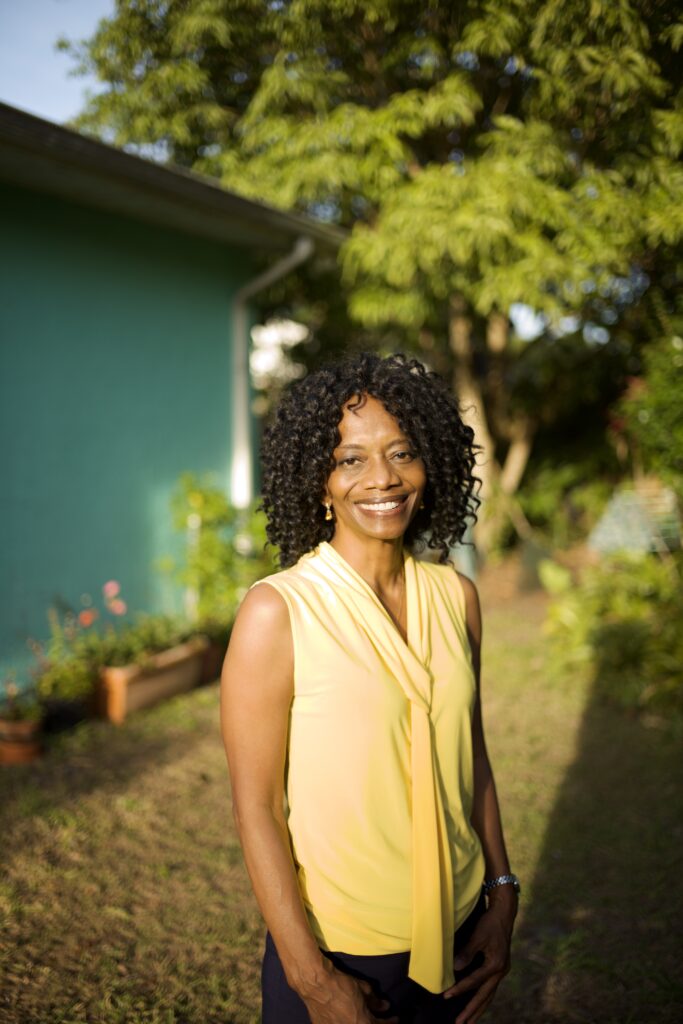 My patient came in and I had the "Aha!" moment. She was decompensating based on some things happening in our environment. She had been a patient who was very adherent to everything. She had worked so hard her whole life and she'd been doing everything right and then she still decompensated. Not only that, but she didn't have the money to pay her electric bill and needed help. And our system really wasn't designed to help her. … 
Then I saw more and more patients with different symptoms related to the temperature. Allergies and overall suffering — there were more people suffering from what's happening in our environment. And it wasn't getting any better.
How does the work you do impact these issues? 
I have been a physician for many years, but it took me until 2016 to connect the dots. A lot of this has been predicted. … I never had any education on it, was never taught how to address it with patients … and if I, as a doctor, was not getting the information (and) making the connection, the patients weren't getting it either. So, I realized I have to do more. … 
And then I saw who was dying from it — the same folks who are living next to it. They didn't have any choice in where they lived. If you look at the history of segregation in Miami, people are forced to live where the government says they can live, and they're not able to escape so they are subjected to all this pollution and all these triggers. … 
If I as a clinician didn't know this, if I was not as prepared, when my patient came to get her the right resources, she would have gone home and still been short of breath and not been able to get any help.  
You have talked previously about the effects of climate change on the underserved and the vulnerable communities — could you further define this concept of climate gentrification?  
When you look at Jim Crow laws — and this goes back to how Miami started – they put Black folks at a certain part of the railroad tracks because it was the most polluted, the most distant from the coast and the least valuable land. These are people who were devalued and so they were getting the worst of everything. 
(In) most of the places like Little Haiti, (people) don't own property, because as an immigrant it is very difficult to get enough money to apply for a loan. … When the time comes that the landlord wants the property, they take it. And so, I had a patient who missed one or two months of rent because her husband had died and the next thing I know, she was kicked out of her Little Haiti apartment. That's the story I told. And it was real. …  
Have you seen an uptick in cases of climate-related illness, either directly with asthma or more indirectly even with something like climate anxiety?
My population is beyond the fear of climate change. They live it. They are affected directly. Maybe they get down, or when my patient had to move out, she was plain-old depressed. So, she has already moved past anxiety. ….
My patients aren't afraid of the future. … What we have is direct impact. … The biggest problem is the cost of cooling — and then the allergies making you feel worn out. The energy burden is tremendous. Affording the meds to manage all the diseases is difficult. …
I do believe in climate anxiety, and we need to address it, but this is not the population that's experiencing it. Their lives are one step away from falling apart. Yet they are able to find belief that things will get better. They develop their networks. There are ways my patients could teach about eco-anxiety. These people suffering from eco-anxiety do not have the skills to survive crisis. My patients could teach them — with compassion.
Considering how we are being affected presently by climate change, how do you think this will affect future generations?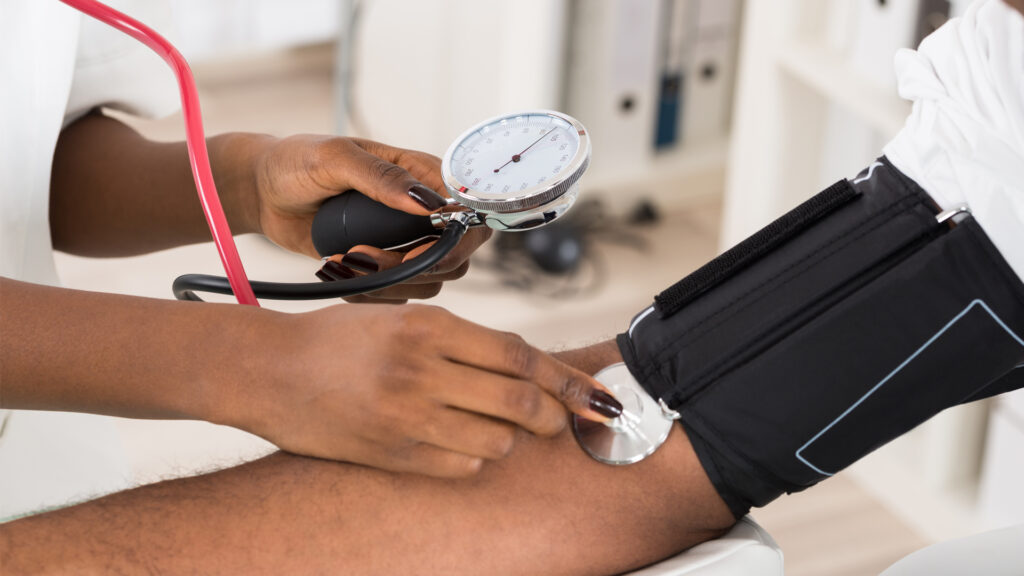 If you are already poor, where you cannot afford your energy burden, your energy cost, then you are going to really struggle. … My concern for the next generation is insurance. Because, if an extreme weather event comes and takes out your house, will you have enough to rebuild? … The rich are fine. They will move wherever they need to move. Poor people are already struggling; they are just going to die. Especially when they live in the global south with sea-level rise. …
We're going to need federal intervention to really protect that group of people. I think that even one life, if we can save it, is worth it. Are we going to devalue these people? We can't. We're all at fault. We all play a role in what's happening to this planet. Everyone should be protected. … 
When I talk about justice, I don't mean that I want people to correct past injustices because it's the right thing. These people … understand existential crisis, they live it day-to-day. They've developed different understandings of how to survive. … When they say … "come up with a system that helps us, give us water, shade, rest" … we shouldn't question what they say, because they know. They've known their entire lives.  
My patients are helping society, because they are not asking to penalize you or going against you, they are just saying, "Listen, learn from us." If you listen to the solutions that the patients have to say… you will be way ahead because it will be less costly. And they give a whole lot of solutions.
They educate us. They educate the women, support our farms. All across the world. Female-run farms are much more efficient, more productive. They protect the land. That's a huge climate solution.  
What types of compromises or trade-offs can be made by big corporations to mitigate climate change? What can the average person do?
One of the biggest solutions is universal health care. If we keep people out of the hospital, we keep from using a tremendous amount of energy… We use so much energy. We produce so much waste. If we can get people health care so that they don't show up in the hospitals, that saves the cost. …  
Listening to people is important. They say, "Put trees in our area. Put some fruit trees so we can eat, so we don't have to travel far." It would help with cooling; it would provide fresh fruits. … There are so many ways we hear from the lower-wealth communities. They are telling you how they survive because their lives have never been easy. They have a plan, and they work together as a community.  
What is something positive you see being done about climate change that may go unnoticed? 
I think it's the groundswell of the communities, especially the young people. The younger Black Hispanic people — like you, your age — getting involved. The Black communities' activism goes unnoticed, which is common. There are a lot of Black folks, especially Black women, in the climate world, that are not as recognized. Their programs are not funded as well.
We (Black women) tend to donate a lot of our time, while richer, privileged people don't donate. They get jobs or grants, or they get paid to do it. I donate my time to my organization. I don't get paid. I am only able to pay a few nurses working for us. But with most larger climate organizations, leadership usually gets paid. So, I think the dedication from the community, especially from Black women, I think has gone unnoticed.
This Q&A was conducted by Autumn N. Bryan, a graduate student at Florida Atlantic University who is pursuing a master's degree in the geoscience program. She works as a research assistant for FAU's Center for Environmental Studies. The center manages and funds The Invading Sea.
Sign up for The Invading Sea newsletter by visiting here. If you are interested in submitting an opinion piece to The Invading Sea, email Editor Nathan Crabbe at ncrabbe@fau.edu.