A roundup of news items related to climate change and other environmental issues in Florida:
'Complete nightmare:' Fort Lauderdale's rain-weary residents fear next flood | South Florida Sun-Sentinel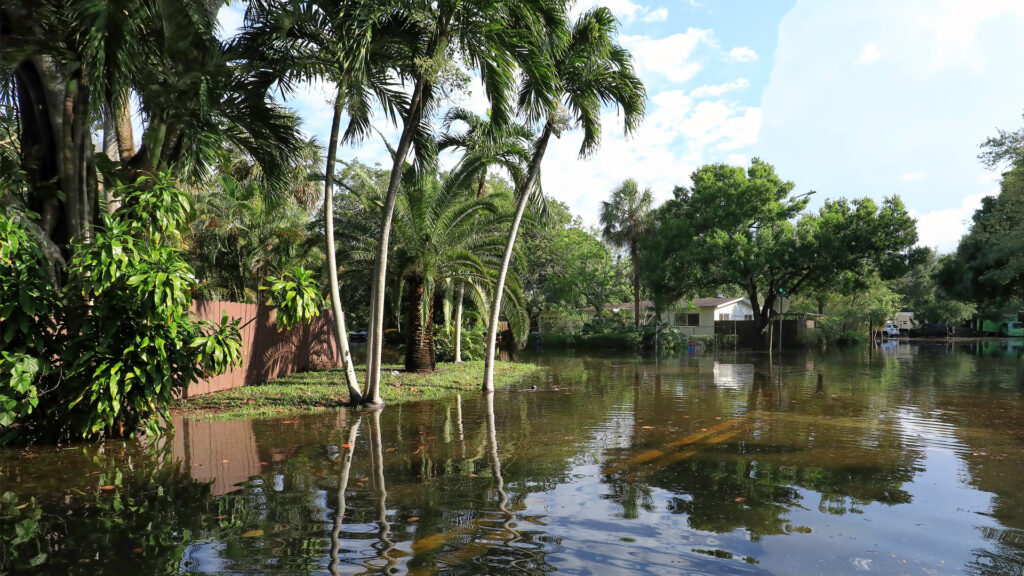 Lisa Thomas moved into her three-bedroom dream home in Fort Lauderdale five years ago, never expecting that an extreme rainstorm would move through town one day, sending floodwaters to destroy almost every room.
But on April 12, that's exactly what happened.
The home Thomas shares with her husband, newborn twins and 4-year-old son was just one of 1,100 homes left with major damage after the sky dumped 26 inches of rain on Fort Lauderdale within a matter of hours.
After scorching summer, legislators chew over costs of cooling down Florida prisons | Orlando Sentinel
It was a tough summer for Roger Petrocelli, an incarcerated man who is currently serving his sentence at Tomoka Correctional Institution in Daytona Beach.
Nights, when temperatures hovered above 90s, were a reprieve. The warmth and humidity pushed the heat index past 100 degrees during the day, he said.
"Sweating, being hot and sticky from the heat and humidity inhibits one's ability to exercise and sleep," Petrocelli wrote in a letter shared with the Orlando Sentinel. "Having only a few hours of sleep due to heat over an extended period of time definitely has an effect on one's attitude and tolerance level."
Florida monitoring sea grasses in aftermath of Hurricane Ian. What did scientists find? | Fort Myers News-Press 
Sea grasses in San Carlos Bay and near the mouth of the Caloosahatchee River appear to be on the rebound after getting plowed by massive waves during Hurricane Ian last year.
Scientists with the South Florida Water Management District surveyed several areas in the bay with the aim of documenting the coverage and size of sea grasses as part of the overall Everglades restoration, or the Central Everglades Restoration Plan, or CERP.
"We randomly mapped out these sites and I'm going to throw one of the quadrants randomly around the boat and do that eight times and I'll get the percent coverage and height of the sea grass, and I'll do that for the whole quadrant and for every site," said Elizabeth Salewski, a senior scientist at the South Florida Water Management District, the state agency in charge of Everglades restoration projects.
If you have any news items of note that you think we should include in our next roundup, please email The Invading Sea Editor Nathan Crabbe at ncrabbe@fau.edu. Sign up for The Invading Sea newsletter by visiting here.