By Jim Carroll, environmental activist
With not much state or federal assistance available, Florida communities have been left to pay most of the costs to defend their towns from the damage caused by sea-level rise.
Most communities can't afford it.  This puts their elected officials in a tough spot.
The mind-blowing costs
A sampling of what Florida communities need to spend to protect against sea-level rise:
$378 million, for Delray Beach (pop. 65,000) to raise roads, build/elevate seawalls, and upgrade other infrastructure (city's entire annual budget: $293 million).  
$75 million, for South Miami (pop. 13,000) to replace flood-susceptible septic tanks with a municipal sewer system (city's entire annual budget: $19 million). 
$45 million, for Highland Beach (pop. 3,885) to make infrastructure improvements along A1A (town's entire annual budget: $17 million).
$1.8 Billion, for Monroe County to raise roads and relocate utilities (county's entire annual budget: $460 million).
 These are the costs today.  As Boynton Beach's sustainability coordinator, Rebecca Harvey, said about sea-level rise expenditures, "You can spend a dollar now — or $6 later."
Telling the unpleasant truth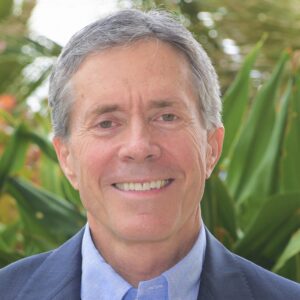 A local elected official has to tell her constituents the truth about the cost and affordability of actions to confront sea-level rise in their community.  Not easy.
Philip Stoddard, former mayor of South Miami, observed, "Few political leaders are prepared to tell people the truth.  … We don't have the means to finance the infrastructure that would be needed to adapt the area to the sea-level rise of the coming decades."
Voter resistance to sea-level rise expenditures
Most communities don't have the money to adapt to sea-level rise.  A number of them have tried to raise the money, but many voters have resisted.
Highland Beach commissioners in 2019 proposed that the town spend $45 million on improvements along A1A to help protect against rising seas.
Town residents went ballistic, responding with personal verbal attacks and complaints, especially at town commission meetings.  In the three referenda on the proposed expenditures, they voted about 94% to 6% against them.  Thereafter the mayor and vice-mayor left office and the mayor was replaced by a leader of the opposition.
"Retreating" rather than spending the money
Lacking the necessary funds, and facing a possible Highland Beach situation if they try to raise the money, some local officials feel stuck.  Some are starting to resign themselves to a policy of "managed retreat" from threatened areas.
In South Miami, "a small city with 13,000 people, it would cost $75 million to replace the defective septic tanks with a municipal sewer system" to protect against sea-level rise, Stoddard said.  "We need to tell people it's time to think about retreat while there's still time to do it calmly."
Many homes in Surfside (pop. 5,725) are at risk from rising seas.  The town doesn't have the money to save them.  In 2019 then-Mayor Daniel Dietch and the Town Commission prepared a detailed climate crisis action plan, including a "resilience fund."  That money is not for saving homes.  Rather, Dietch said, it's "a euphemism for planned relocation" – managed retreat.
"Retreat is that word nobody likes to use," said Monroe County Administrator Roman Gastesi, even though "we're going to have to retreat from some areas."
Former three-term mayor of Coral Gables, Jim Cason, concurs.  Retreat is "inevitable," he said.
Stopgap measures
If you're a local elected official and you don't want to have your head handed to you trying to raise money, but you also don't want to consign your community's vulnerable areas to managed retreat, you can profess optimism and implement cheaper, essentially stopgap measures.
Of course, stopgap measures will leave you in the same place as doing nothing – wet.  It just may take a little longer.  As Cason said about stopgap measures he helped implement in Coral Gables, "We're working hard to create solutions until we inevitably must retreat."
Where is the state?
Beleaguered local officials have not been able to turn to the state for meaningful funding.  Gov. Ron DeSantis and the legislature are trying to create the impression that they care about the cost of combatting sea-level rise.  They're not succeeding.
On Jan. 22, the governor stood in front of a pretty backdrop in Key Largo and announced grants totaling $10.4 million to Monroe County to fight rising seas.  The county needs $1.8 billion with a "b" (per the Monroe County Commission).
In this time of climate crisis, serving as a local elected official in coastal Florida is no walk in the park.
Jim Carroll is a Riviera Beach attorney and environmental activist, and was a candidate for the Florida House of Representatives in 2020.
"The Invading Sea" is the opinion arm of the Florida Climate Reporting Network, a collaborative of news organizations across the state focusing on the threats posed by the warming climate.