By Pam McVety, climate activist
This is a message to Ron DeSantis, Marco Rubio, Rick Scott, Neal Dunn and all Republicans who may deny the seriousness of climate change, receive fossil fuel money and block legislation to cut carbon emissions.
It is also to all the fossil fuel companies who brazenly continue to interfere with the country switching to renewable energy.
Today is one, of way too many mornings, that we have been greeted by a smoky hazy view that imprisons us in the house.  No this isn't Florida.  It's the north woods of Wisconsin, where we thought that the effects of climate change would be minor.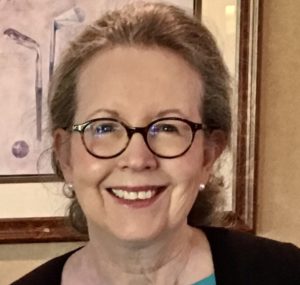 We are now facing the hard reality that this paradise too is being harmed by climate change.  It seems, no matter where you go, climate change will find you and hurt you.
Wildfire smoke from hundreds of miles to the west have blanketed our area for weeks.  A little smoke, you are thinking.  What is the problem?  The fire is not just burning down trees.  It is burning houses, businesses, cars, trucks and many other things that release toxic substances when burned. Orange air alerts warn us that we need to stay indoors.
Floridians know about toxic algae blooms. Our warming northern lake is now spawning toxic algae blooms that sicken our dog and keep us out of the water.
Unlike Florida, we didn't need air conditioning in the north woods.  We do now.
Here is one impact that Floridians haven't experienced – the iconic white birch trees that are disappearing, fall down without warning. One could kill you.
The climate damage we are experiencing, in Florida with hurricanes, sea-level rise and extreme heat, and those in Wisconsin have changed our lives, cost us money and affect how we live.  They have stolen our comfort and peace of mind. Yet, we are among the fortunate.
Each year, tens of thousands of people die or get very sick from climate change.  Summer wildfires are raging.  Creeks are turning into torrents of water gutting historic communities in Europe. In China people drowned in a subway. Previously frozen lands in the Arctic Circle are burning, releasing the potent greenhouse gas methane.  Extreme heat is killing the poorest among us and driving outdoor workers, especially in Florida, to emergency rooms.
Republicans, your anti-science climate denial and the cover you provide to the fossil fuel industry is immoral, dangerous and unacceptable.  These are not harmless, unnoticed political decisions that you are making to ensure your re-election.
Fossil fuel industry, your ongoing manipulation of information, lying and opposition to fighting climate change is immoral and cruel.  Shadow groups, congressional largess, greenwashing, model state laws that prevent state and local governments from switching to renewable energy, and more make you dangerous.
Finally, an industry that is concerned only about making money, protected by our elected officials, manipulating our democracy to maintain its business model, while turning our planet into a living hell is an existential threat.
Opposing this corrupt relationship between elected officials and the fossil fuel industry shouldn't be a hard choice. It is time to hold elected official accountable, because without their support for this industry, our country could switch to renewable energy creating lots of safe, clean, well-paying jobs, stop climate change and improve our air quality.
There could once again be safe places to live.
Pam McVety is a retired scientist and life-long Floridian with deep roots in the north woods of Wisconsin.
"The Invading Sea" is the opinion arm of the Florida Climate Reporting Network, a collaborative of news organizations across the state focusing on the threats posed by the warming climate.