By Yoca Arditi-Rocha, the CLEO Institute
A few weeks ago, the United Nations Intergovernmental Panel on Climate Change's latest report found that climate change is happening faster and more severely than scientists originally thought, and that humanity is rapidly losing a window of opportunity to secure a livable and sustainable future.
U.N. Secretary-General António Guterres called for nations to immediately stop burning fossil fuels, accusing the world's biggest polluters of ARSON against our only home. Guterres' words were poignant and deadly serious: "FOSSIL FUELS ARE A DEAD END – for our planet, for humanity, and yes, for economies."
He is right. Burning fossil fuels like coal, oil, and gas is polluting our communities and warming our planet. They are no longer commodities, they are liabilities, and they are risky.
The World Economic Forum has named "Climate action failure" as the No.1 Global Risk by severity followed by extreme weather and biodiversity loss, both of which are exacerbated by a warming climate.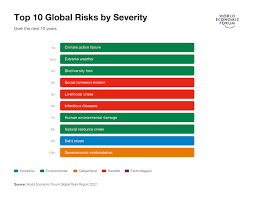 And, according to the UN chief, "A prompt, well-managed transition to renewables is the only pathway to energy security, universal access, and the green jobs our world needs" to cope with this crisis.
Here in the "SUN-shine" State, Florida lawmakers just took the unprecedented step of moving us farther away from that clean renewable energy future we need, while threatening small companies and the jobs of over 40,000 Floridians, 9,000 of whom are veterans.
The state Legislature just recently passed HB 741, threatening the investments many have made to switch to solar energy and making it harder for Floridians to embrace energy freedom, something the world desperately needs as we start to see rising prices from our oil and gas dependence and the Petro-dictators that control global supplies.
Many Florida families and businesses choose rooftop solar because they want to lower their utility bills and contribute to a cleaner non-polluting future. The rooftop solar industry supports sustained economic development throughout Florida and generates $18.3 billion in economic impact, according to a  study by Conservatives for Clean Energy Florida (CCE). 
By decimating a policy called net metering that requires utilities to pay you a fair price for the power you generate on your roof, the legislation – headed for Gov. Ron DeSantis' desk – will now allow monopoly power companies to pay you a fraction of what your solar energy is worth.
Additionally, it sets up the ultimate subsidy where monopoly utilities can charge customers for what they account for as lost revenues when a family or business installs rooftop solar, making their shareholders the only beneficiaries of this punitive bill.
For context, it is important to know our state's monopoly electric utilities make billions in revenue relying on fossil fuels to generate over 70 percent of their power.
Considering the rapidly-worsening state of our climate and rising sea levels, any delay in transitioning to clean, renewable energy is unacceptable and detrimental to Florida's future. In fact, our largest utility company, Florida Power and Light is also the only investor-owned utility in the Southeast United States without a net-zero carbon climate commitment.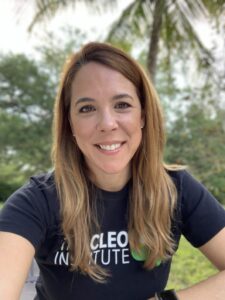 For many Floridians, this may be hard to believe, especially when you see misleading TV ads like FPL's commercials, touting a clean energy future starring a girl in a yellow raincoat (ironically resembling youth climate activist, Greta Thunberg) driving off in a Tesla.
And while the Secretary-General did not call out power utilities directly in his speech, our utilities are also responsible for the climate emergency — and guilty of arson.
Our state, after all, is the second-largest producer-consumer of electricity after Texas. And for places like Florida, one of the most vulnerable states to the climate crisis, and Miami, the most vulnerable coastal city worldwide, the UN report did issue a stark warning: "as fossil fuel emissions, temperatures, and seas keep rising… more and more people will suffer unavoidable loss or be forced to flee their homes."
Yet, we are walking away from the solutions available now and not acting fast — or bold enough — to reverse this existential crisis. The recent legislative session was a clear example. All clean energy bills filed were all killed by powerful interests and their big checks despite the many benefits to Floridians.
Rooftop solar is one of the top 10 out of 100 solutions identified by the Drawdown Project to solve the climate crisis. It can also give Florida energy freedom producing an entirely new model that allows individuals, communities, and small businesses to produce energy on otherwise unusable surfaces, avoiding energy loss in transmission. A grid with more rooftop solar would also be more resilient against hurricanes and far more efficient.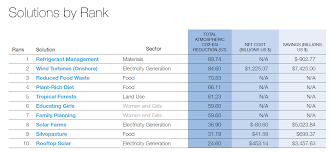 If legislative leaders had the best interests of Floridians, not their own political gain, in mind, they would know this giveaway to monopoly power companies is detrimental to our future. If not, perhaps it's time we change our slogan from the "SUNshine State" to the "State of Emergency." Now, it is up to the Governor to decide if he truly is a climate resilience champion. He can decide not to sign this very harmful piece of legislation.
Yoca Arditi-Rocha (@Yoca1000) is the Executive Director of The CLEO Institute.
"The Invading Sea" is the opinion arm of the Florida Climate Reporting Network, a collaborative of news organizations across the state. It is supported by a grant from the Environmental Defense Fund.