By Campus Climate Corps
Florida university students kicked off their coverage of COP27, this year's United Nations climate conference being held in Sharm El Sheikh, Egypt.
During a four-hour virtual conference on Zoom and YouTube, students and faculty covered a range of topics describing how climate change and actions at the UN event will affect their future and what to expect from the two weeks of U.N. negotiations and presentations.
Today's youth face frightening prospects for their future from the worsening climate crisis. What began as an academic forecast in the 1980s is now a daily news horror show of mega fires, colossal floods, mass migration, and the inevitable social conflict spawned by such calamities.
In the face of today's climate emergency, Florida's university students continue to ramp up their response to a crisis that will fundamentally shape the world in which their lives and careers unfold.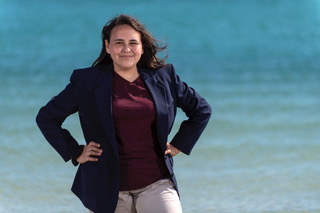 Broward College undergraduate student and member of the Seminole Tribe of Florida, Valholly Frank, will be joined by University of Florida graduate student, Esteban Rodofili, in Sharm El Sheikh, Egypt.
Together the students will attend the two UN climate change conferences, COY17 for youth and COP27 for diplomats and observer organizations. Starting Nov. 5, they will connect live via Zoom to university students and others to stream a daily, one-hour briefing on Zoom, YouTube and Facebook. The live briefings continue through Nov. 18 when the UN conference concludes.
The student team in Egypt will be supported by UF graduate student Rock Aboujaoude, Jr. who will anchor the events from the UF campus in Gainesville. Rock has represented Florida university students at five prior UN climate conferences beginning in 2015-Paris. The students will provide online viewers with an introduction to the mammoth annual UN conference that covers a million square feet of exhibition and meeting space and attracts 25,000 attendees from 200 nations.
"I've attended past UN conferences with a mission to promote virtual participation by U.S. university students," said Aboujaoude. "Before COVID it was very difficult to get people to think seriously about reducing the conference's carbon footprint and expanding its reach through virtual attendance.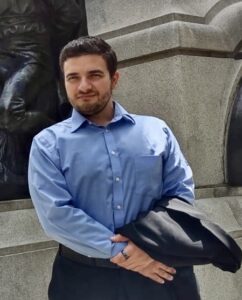 "But now with the pandemic shutting down the conference in 2020 and everyone being forced to become far more comfortable with virtual learning," he said, "I think people are ready to engage with the UN conference online and use some of its streaming video to feed into local conferences."
In prior years Rock set up small virtual poster sessions at the youth portion of the UN conferences. U.S. presenters would deliver their climate research papers live online to the attending students from other nations.
This year's student climate event will mark the second such effort for the burgeoning Campus Climate Corps organization. Its goal is to provide an informative forum for university students around the world in an effort to ignite demand for and creation of solutions for a sustainable climate from this very important stakeholder group.
This year's virtual briefings will again feature talks from scientists, politicians, policy advisers and activists. Details of the conference are posted at CampusClimateCorps.org.
Campus Climate Corps (CCC) is a joint effort of university student volunteers working with Florida-based non-profit organizations Intelligentsia International and Alpha Epsilon Lambda to help U.S. student organizations address the issue of climate change.
"The Invading Sea" is the opinion arm of the Florida Climate Reporting Network, a collaborative of news organizations across the state focusing on the threats posed by the warming climate.