A roundup of news items related to climate change and other environmental issues in Florida:
New Oceana report: The Deepwater Horizon disaster may happen again | National Fisherman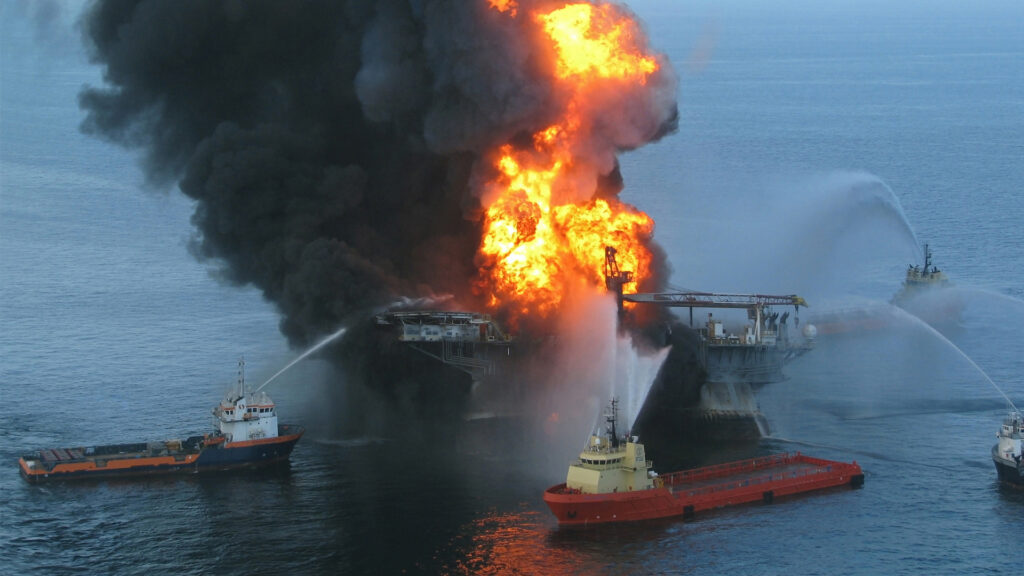 The Deepwater Horizon disaster, 13 years ago, gushed more than 200 million gallons of oil into the Gulf of Mexico, and caused estimated losses to the commercial seafood industry at nearly $1 billion. It may happen again …
Leading up to the 13th anniversary (April 20) of one of the worst environmental disasters in U.S. history — the BP Deepwater Horizon oil spill — Oceana published a report which outlines how President Joe Biden can still deliver on this commitment of no new leases for offshore drilling, despite mandates in the Inflation Reduction Act (IRA). The president's campaign promise to prevent new offshore oil and gas drilling in U.S. waters is yet to be fullfilled, and Oceana, which is the largest international advocacy organization dedicated solely to ocean conservation, fears that a disaster similar to the BP Deepwater Horizon oil spill may happen in the future.
"It's as if we learned nothing from the BP Deepwater Horizon disaster," said Diane Hoskins, campaign director at Oceana. "We know that when oil companies drill, they spill. It's not a matter of if there will be another spill, but when. And those spills bring immediate economic and environmental devastation to our coastal communities."
Budget conference: Deal done on FWC dollars targeting pythons, gap on invasive species | Florida Politics
Legislators made the decision and tapped money that will be moving forward for continued action against pythons, but the House and Senate are $2 million apart on funding targeting other invasive species.
The House specified four full-time equivalent jobs for invasive species work, with more than $2.6 million coming out of trust funds for the Florida Fish and Wildlife Conservation Commission (FWC). The Senate, in its budget bill and its first offer, denoted $641,581 for the effort.
FWC Chairman Rodney Barreto made the feeling of the Commission clear last year following the debate on the captive species rule.
Invasive plants, climate change degrade this Coral Gables park. Help is coming soon | Miami Herald
Matheson Hammock Park, a beloved natural oasis in South Florida, is under threat and the menace hides in plain sight. Many visitors walk around admiring the vegetation that grows in the park, unaware that the majority of the plants are invasive, choking out local vegetation and wildlife.
Fourteen native plants have disappeared from the park. Many creatures that once thrived in the park have not been seen for years, including bobcats and the Florida purple wing butterfly.
Meanwhile, climate change is causing sea levels to rise, pushing saltwater into underground reserves that once stored fresh water for plants and animals.
If you have any news items of note that you think we should include in our next roundup, please email The Invading Sea Editor Nathan Crabbe at ncrabbe@fau.edu.