A roundup of news items related to climate change and other environmental issues in Florida:
Climate-fed algae puts Lake Washington, Florida drinking water at risk | Florida Today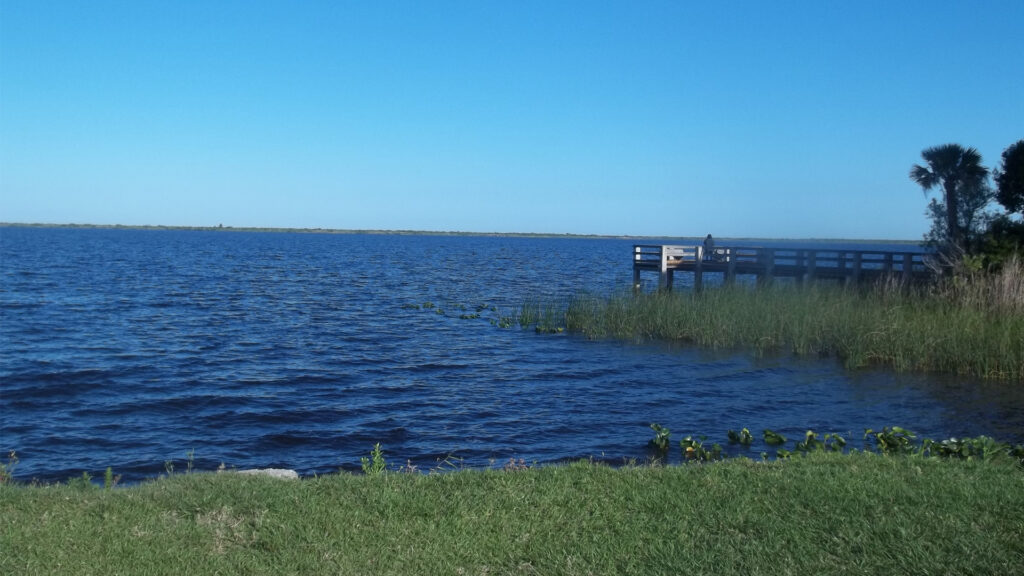 MELBOURNE — Carolyn Vanzo dips a plastic bottle into Lake Washington. The water that gurgles inside hints at a future fraught with more frequent, severe toxic algae blooms and costlier tap water.
This slow-flowing lake is the lifeblood of Brevard County. It provides two-thirds of the 19 million gallons of daily water the city of Melbourne supplies to 193,000 people. The region's growth hinges on the health of lakes like this and other outcroppings of the St. Johns River, such as Taylor Creek Reservoir in Orange and Osceola counties, which feeds a third of Cocoa's supply.
Regional water managers have preached for decades the need for communities to tap more surface waters such as Lake Washington, to spare the most vital groundwater in the Floridan Aquifer. Drawing too much groundwater can cause saltwater intrusion to wells, increased fire risk, and nearby wetlands to recede.
Undersea memorials to loved ones also may help revive Florida's dying coral reefs | Miami Herald
As a teenager, the Orlando native would take frequent trips with his family to New Smyrna Beach. In his 20s, he became an avid water skier. When he and his wife Debbie had kids, they would take week-long boat trips in the family's cabin cruiser, sleeping below deck on voyages through the Florida Keys or the South Carolina coast.
So last April, when Pace stopped responding to treatment for his pancreatic cancer and moved into hospice care, he knew how he wanted to be memorialized. "He told me he wanted to be made into a reef," said his wife, Debbie.
She found a nonprofit company called Eternal Reefs that offers to do just that: The firm places the cremated remains of loved ones within concrete structures called "reef balls," which it lowers into the ocean at artificial reef sites, where coral can grow over them and turn them into habitats for fish.
Seminole to ask state to purchase hundreds of acres for conservation | Orlando Sentinel
Nearly two months after backing a controversial development plan to build hundreds of homes in Seminole's rural boundary, commissioners on Tuesday agreed to ask the state's Florida Forever program to acquire the 1,314 acres of old pasture land for conservation.
"I think it's very good, and I feel very positive about it," said Richard Creedon, vice president of the Geneva Citizens Association, about Seminole's action. "I think [county commissioners] are determined to go ahead with it."
Creedon's group, along with nonprofit wildlife group Bear Warriors United, long opposed a plan to build a gated community of 300 houses on 1-acre lots clustered on a portion of the land owned by the Yarborough family for more than five decades to graze cattle near the Econlockhatchee River.
If you have any news items of note that you think we should include in our next roundup, please email The Invading Sea Editor Nathan Crabbe at ncrabbe@fau.edu.