Will Charouhis was inspired to create a youth-led group to combat climate change by flooding in Miami from Hurricane Irma in 2017. At just 13 years old, Charouhis founded the nonprofit We Are Forces of Nature. Now 17, his continuing work on climate issues includes a project aimed at helping 1 million mangroves thrive.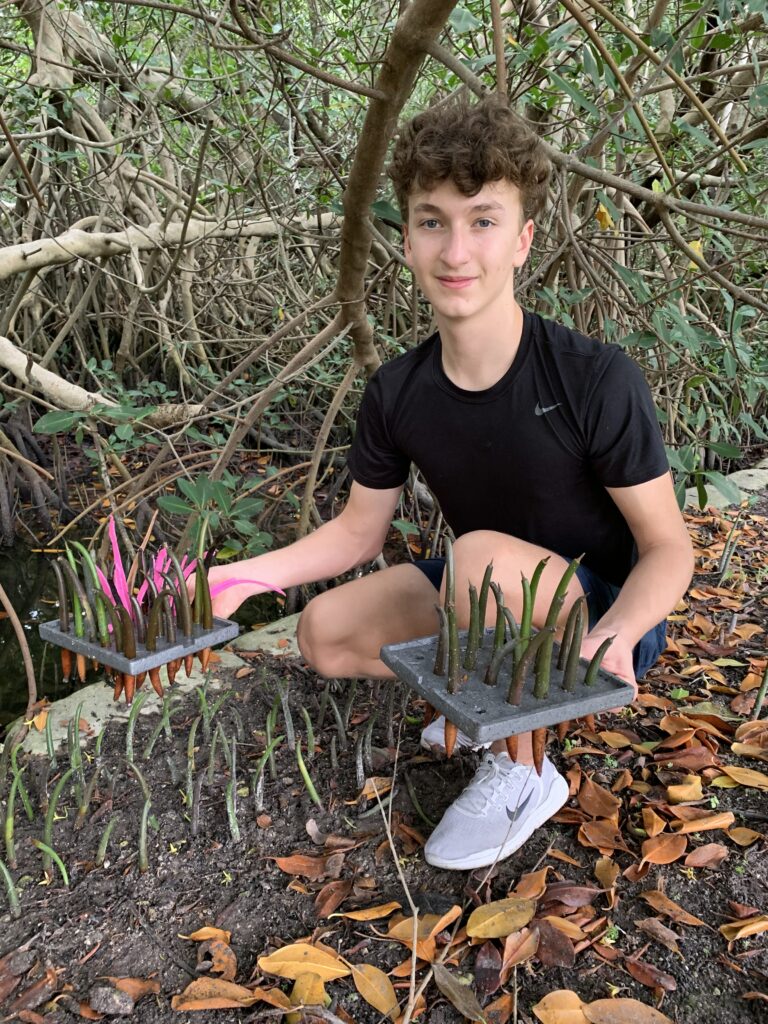 Invading Sea readers might know Charouhis from the opinion pieces that he's written for this website, including a piece last month on a speech by Jane Goodall in Miami. He serves on the Jane Goodall Institute's USA Roots & Shoots National Youth Leadership Council.
He leads the project "A Million Mangroves: Halting Climate Change One Root at a Time" for the organization. The project is intended to regenerate mangrove forests that absorb greenhouse gas emissions, protect against coastal erosion and provide habitat for marine life.
At the beginning of the pandemic lockdown in 2020, Charouhis purchased a used kayak and started cleaning up mangroves near his home. When restrictions loosened, he began conducting monthly cleanups with his friends, cleaning up six miles of mangroves stretching down to the Florida Keys.
He also started planting mangroves, experimenting with ways to help ensure the plants survive. Young people around Miami have joined Forces of Nature in the planting effort, including a large planting on Virginia Key.
Watch the video below to hear from Charouhis himself about the project.
Sign up for The Invading Sea newsletter by visiting here.