A roundup of news items related to climate change and other environmental issues in Florida:
Florida joins other states in fight over flood insurance revamp | News Service of Florida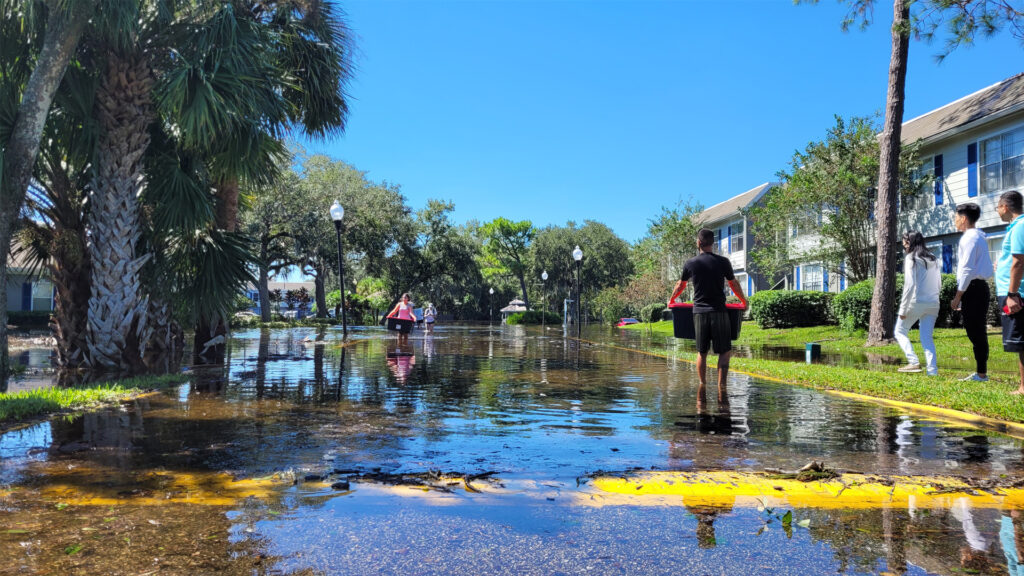 Florida has joined nine other states in a federal lawsuit challenging an overhaul of the National Flood Insurance Program, arguing the new system is flawed and will drive up premiums for many property owners.
The lawsuit, led by Louisiana Attorney General Jeff Landry, was filed Thursday in the federal Eastern District of Louisiana against defendants including the Federal Emergency Management Agency. It came after the program changes, which were phased in starting in 2021, became fully effective April 1.
The program plays a major role for Florida residents, many of whom are required to have flood insurance because of home mortgages. A document in the lawsuit said the program includes about 1.391 million Florida policies, with total coverage of nearly $367 billion.
Carbon set to be stored underground in Florida through new 'carbon capture' technology | WMNF
Carbon may soon be stored underground in Florida.
A South Korean company will store carbon underground in space and aerospace industrial complexes in Florida.
A Memorandum of Understanding was signed by Gov. Ron DeSantis and the CEO of LowCarbon during the governor's trip to South Korea in April. The CEO, Cheol Lee, was in Mulberry, Florida, on Tuesday, and I interviewed him through a translator.
Interested in solar power? Co-ops can cut cost for homeowners in South Florida | Miami Herald
Nearly everything in Robert Burr's house is solar-powered.
Solar-powered pumps burble water through fountains and bird feeders in his yard, which at night is lit by the glow of 125 solar-powered lights. On his roof, an array of 39 solar panels power his house and charge the electric car parked in his garage.
"This is a solar house," Burr said. "It's like having our own power plant."
If you have any news items of note that you think we should include in our next roundup, please email The Invading Sea Editor Nathan Crabbe at ncrabbe@fau.edu. Sign up for The Invading Sea newsletter by visiting here.