A roundup of news items related to climate change and other environmental issues in Florida:
Florida's bald eagles rebounded after Hurricane Ian's destruction | WGCU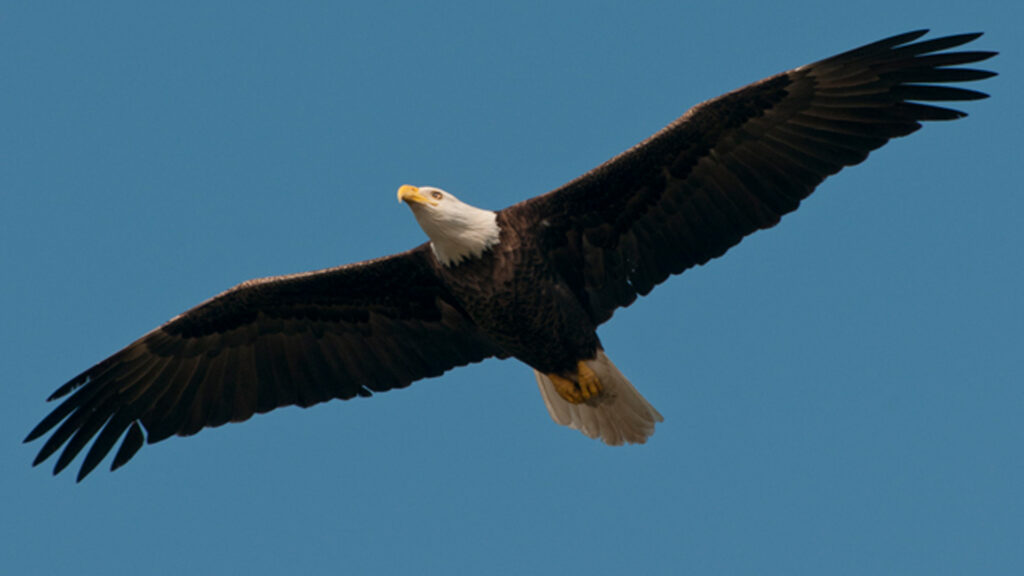 Despite nest destruction from Hurricane Ian, resilience proved to be the theme of the 2022-23 bald eagle nesting season, according to end-of-season data compiled by the Audubon EagleWatch program.
A new report from Audubon Florida said that in the aftermath of the Category 5 Hurricane Ian in late September, EagleWatch volunteers returned to monitoring bald eagle nests as soon as possible, even as they faced significant damage to their own homes and communities. Across the state, volunteers documented 148 nests lost to the storm.
Typically, when an eagle pair loses a nest, they simply rebuild in another suitable tree nearby. In the storm's path, however, suitable trees were also lost. With few other options, many eagle pairs rebuilt their nests in spindly trees with bare branches and little foliage. According to EagleWatch data, roughly 70% of the eagle pairs that lost their nests rebuilt in the same season.
Heat is a mortal threat to farmworkers. A nurse may have found a way to protect them. | Washington Post
Pierson, Fla., calls itself the fern capital of the world, because of its many vast ferneries, where the feathery greens that end up tucked into bouquets of roses are grown. Those ferns are cut by workers like Severa and Felipa Cruz, sisters from Mexico. It is strenuous and increasingly hot work — so hot it can be life-threatening.
The fern sprays grow to waist height, and to harvest them, workers must stoop, hunching their way through fields covered in black tarps. The tarps shield the ferns from the weather, but they do the opposite for the workers, trapping and amplifying the Floridian heat, which can easily rise past 100 degrees Fahrenheit.
In the past, Severa would push herself to work faster, through sweat and thirst to exhaustion, even a feeling of suffocation, because the heat exacerbates her asthma. She knew working so hard in the heat made her feel ill, but if she wasn't cutting, she wasn't earning money. Fern cutters are generally paid by the bunch, not by the hour — Cruz gets 45 cents per bunch, 20 fern sprays to a bunch.
Watsco, U.S. air conditioner leader, aims to keep people cool without warming the planet | Miami Herald
On a hot June morning in Doral, the temperature is already in the upper 80s and a line of colorful trucks and vans has bellied up to a warehouse loading dock for Watsco, the leading South Florida distributor of air conditioners and heat pumps.
Inside the 89,000-square-foot warehouse, thousands of air conditioners and parts are stacked to the 30-foot ceiling. On a busy summer day, a crew of 10 workers might load more than 500 of the cooling machines into contractors' trucks, destined for homes, skyscrapers, hospitals and office buildings around region.
This warehouse is part of a nationwide push to clean up the air and cut carbon emissions to avoid the worst consequences of climate change. That's because decades of federal regulation have pushed HVAC manufacturers to use less polluting refrigerants and make more efficient machines that run on less energy.
If you have any news items of note that you think we should include in our next roundup, please email The Invading Sea Editor Nathan Crabbe at ncrabbe@fau.edu. Sign up for The Invading Sea newsletter by visiting here.