A roundup of news items related to climate change and other environmental issues in Florida:
With Florida ocean temperatures topping 100, experts warn of damage to marine life | NPR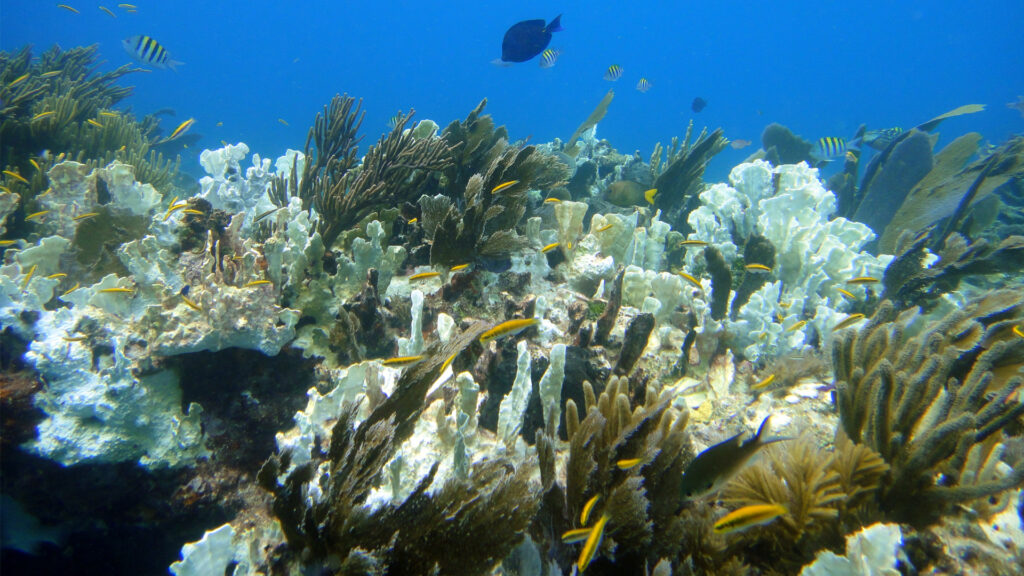 It's so hot in Florida right now that the ocean temperature in one area just crossed into the triple digits.
On Monday, a water temperature sensor in Manatee Bay near Everglades National Park recorded a temperature of 101.1 degrees, according to a park spokesperson.
The startling data matched high water temperatures observed elsewhere in the Florida Bay recently, and the scorching conditions could pose a major risk to coral and other marine life, experts warn.
Guess where Miami ranks on list of America's 'urban heat islands.' Hint: step outside | Miami Herald
Miami is one of the hottest concrete jungles in the country, according to a report released Wednesday by the non-profit research group Climate Central.
That ranking is based on something called the "urban heat island effect." Basically, it measures how temperatures rise higher in cities where the natural landscape has been replaced with densely packed buildings that trapheat. Generally, the effect is more intense in neighborhoods with bigger buildings and fewer trees, like Brickell or downtown, than it is in leafy suburbs like Coral Gables or Pinecrest.
The Miami metropolitan area has the third-worst urban heat island effect out of the 44 biggest U.S. cities, according to the Climate Central report. Only New York City and San Francisco trap more heat than Miami.
Scientists detect sign that a crucial ocean current is near collapse | Washington Post
The Atlantic Ocean's sensitive circulation system has become slower and less resilient, according to a new analysis of 150 years of temperature data — raising the possibility that this crucial element of the climate system could collapse within the next few decades.
Scientists have long seen the Atlantic Meridional Overturning Circulation, or AMOC, as one of the planet's most vulnerable "tipping elements" — meaning the system could undergo an abrupt and irreversible change, with dramatic consequences for the rest of the globe. Under Earth's current climate, this aquatic conveyor belt transports warm, salty water from the tropics to the North Atlantic, and then sends colder water back south along the ocean floor. But as rising global temperatures melt Arctic ice, the resulting influx of cold freshwater has thrown a wrench in the system — and could shut it down entirely.
The study published Tuesday in the journal Nature Communications suggests that continued warming will push the AMOC over its "tipping point" around the middle of this century. The shift would be as abrupt and irreversible as turning off a light switch, and it could lead to dramatic changes in weather on either side of the Atlantic.
If you have any news items of note that you think we should include in our next roundup, please email The Invading Sea Editor Nathan Crabbe at ncrabbe@fau.edu. Sign up for The Invading Sea newsletter by visiting here.