By Jacob Aguirre and Yanni Psareas, Florida Federation of College Republicans
We have been dedicated members of the Republican Party for years. We have not only cast our votes to elect conservatives, but also knocked doors and pounded pavement to get Republicans elected at every level.
The current heat we are experiencing — especially the near-record water temperatures — should be an environmental wake-up call for the conservative movement that we've been a part of. We Republicans should respond decisively, taking this moment as an opportunity to level up our commitment to environmental stewardship and showcase how the conservative playbook is best suited to take on these challenges.
We all know it gets hot in Florida; we live with heat as a fact of life. However, South Florida's bathtub-warm waters should give any fellow conservative citizen pause. They're extreme — well outside normal temperature range — endangering ocean life and, critically, our economy.
This temperature spike is so out of the norm that esteemed atmospheric scientist Ben Kirtman of the University of Miami had this to say to a radio show recently: "It's bonkers. I don't know how else to put it. It's out of bounds from what we've seen. If you just wrote a statistical model and said what are the chances of this level of warming, it would be one in 250,000 years that that would happen."
Let's take a moment to reflect on this statement. The average water temperatures are now five degrees higher than usual. This demands our serious attention.
There's a variety of actions to be taken, and a growing number of Florida Republican leaders are working to tackle the problem. Congressman Carlos Gimenez helped form the Bipartisan Congressional Disaster Preparedness and Recovery Caucus to coordinate in the face of heat waves. Congresswoman Maria Salazar is leading an effort to streamline the federal response to address environmental hazards like these. And a cohort of Florida members — including Reps. Brian Mast, Mario Diaz-Balart and Michael Waltz — are advancing legislation to help support farmers who have faced excessive heat.
Now, it's time to take on the underlying causes triggering these impacts.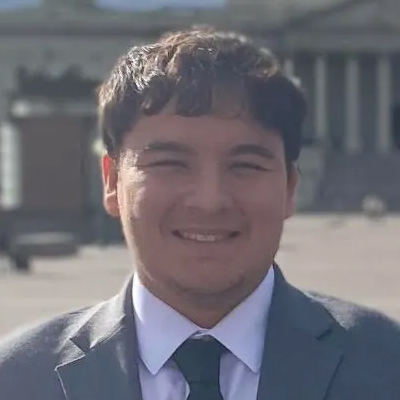 Conservatives like us want to chart a different course from the mainstream climate movement, which relies on big-government answers to climate instability, exacerbating these events. Instead, we want to pursue a strategy that showcases the best of conservative principles and priorities — limited government, free enterprise and putting America first.
There is precedent for this sort of approach. In the 1980s, President Ronald Reagan faced the ozone crisis, which risked widespread health impacts and ecological collapse. The Reagan administration evaluated the problem carefully, and then acted decisively. They worked with the private sector to boost American innovation, deploy novel technologies and compel the rest of the world to follow our lead. Now, over 50 years later, the ozone is well on its way to making a full recovery.
For our current challenge, we can use the same playbook. Pursuing measured action, harnessing private sector innovation and pushing the rest of the world to follow our lead can curb the pollution driving these exacerbated heat waves.
Internationally, we can hold foreign countries accountable for their pollution with trade tools like foreign pollution fees. This is one of the most direct ways to incentivize other countries to clean up their acts abroad, as opposed to voluntary international climate agreements currently being pursued.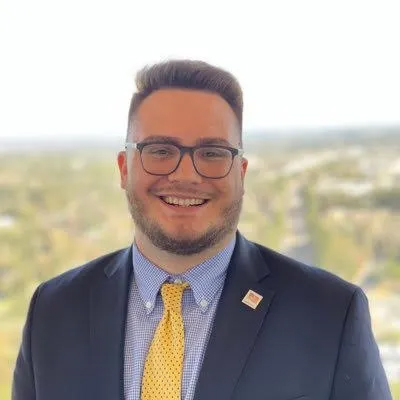 Domestically, with market signals, we can spur innovation much faster and cheaper than the current spending spree and command-and-control approach. Plans like the Baker-Shultz plan, authored by the same Republican officials who solved the ozone crisis, exemplify the best of a market-based approach.
I urge those members of Congress who are already leading on environmental action here in Florida to level up their leadership, continue to promote domestic energy independence, reduce burdensome regulations and support clean tech and energy innovation in the U.S. They have already shown they are on the cutting edge of our Republican congressional delegation on these issues, and young people like me are inspired by their action.
Today's heat presents an opportunity for conservatives to showcase the best of conservative principles and priorities. The time is here for the conservative movement to act boldly and enact practical solutions to address the top environmental challenges of our time.
Jacob Aguirre, of Doral, and Yanni Psareas, of Boca Raton, are board members of the statewide Florida Federation of College Republicans. This opinion piece was originally published by the Sun Sentinel, which is a media partner of The Invading Sea.
If you are interested in submitting an opinion piece to The Invading Sea, email Editor Nathan Crabbe at ncrabbe@fau.edu. Sign up for The Invading Sea newsletter by visiting here.