A roundup of news items related to climate change and other environmental issues in Florida: 
Major makeover in the works for Key West's iconic sunset spot. There's one reason why | Miami Herald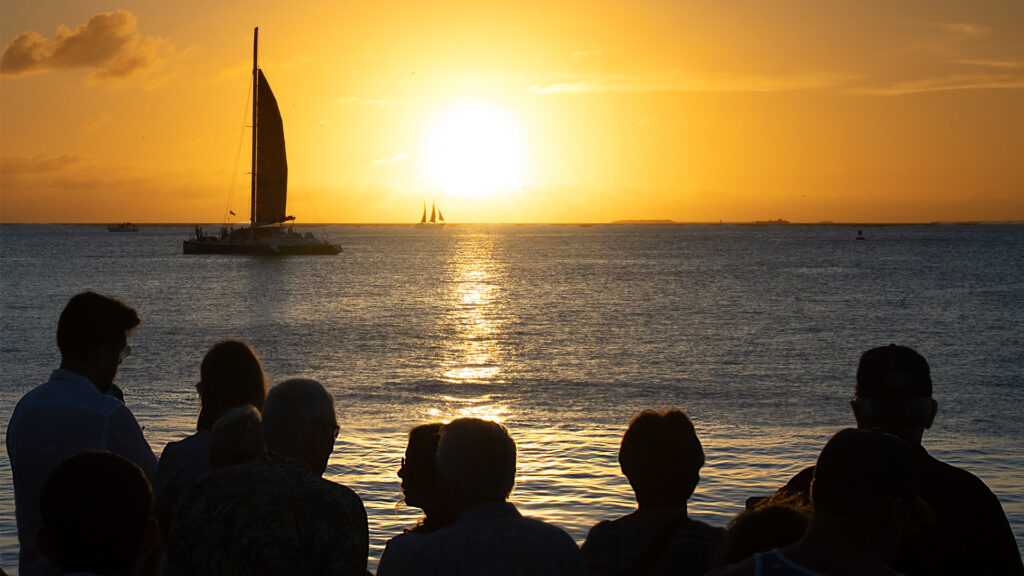 Mallory Square, the most famous sunset viewing spot in Key West and all of the Florida Keys, is in line for a major makeover.
The reason: The empty concrete expanse is just too damn hot for much of the day, a problem that climate change is only going to make worse. In fact, the only time visitors turn out in numbers at the waterfront site is at sunset — for the postcard views and an equally colorful collection of performers that typically include jugglers twirling fire, acrobats walking tightropes and cats jumping through hoops.
"Mallory Square is an iconic destination and on the top of almost every visitor's to-do list," said Katie Halloran, Key West's planning director. "But outside of an hour and a half before sunset, nobody wants to sit there for more than five or 10 minutes even though we have this invaluable view of the ocean."
Sunny day flooding keeps getting worse, according to new NOAA report | Weather Underground
Communities along U.S. coastlines are expected to see a continued increase in high tide flooding over the next year and well into the future, according to a new report from NOAA.
T​he annual report is based on measurements from tide gauges at 98 different locations along U.S. coastlines, covering the time period from May 2022 to April 2023. It includes records based on how many days tides rose high enough to cause nuisance or "sunny day" flooding.
T​he overall number of days per year is small but the percentage change over time is large. The measurements, tracking and NOAA's outlook for the next year are used as tools to help communities prepare for flooding to get worse as the world warms and sea levels rise.
Feds look to ramp up involvement in extreme heat response | City & State Florida
With growing concern over extreme heat and its increasingly dire consequences, the Biden administration is looking to grow the federal government's role in confronting the heightened threat.
The Homeland Security Department, with its Federal Emergency Management Agency component, is convening an extreme heat summit (this) week to educate state and local officials on how to reduce the impacts of record heat waves affecting much of the country.
Federal officials will promote resources available to the intergovernmental leaders and FEMA has released first-ever guidance to steer them in the right direction. The advice included designating an extreme heat lead officer, mapping out "heat islands," planting trees and revising building codes. 
If you have any news items of note that you think we should include in our next roundup, please email The Invading Sea Editor Nathan Crabbe at ncrabbe@fau.edu. Sign up for The Invading Sea newsletter by visiting here.