By Steve Updegraff
The U.S. Supreme Court's recent unanimous decision to define a "wetland" solely as a body of water directly connected to a navigable waterway will have damaging effects to humans, wildlife and rare fragile ecosystems across the nation unless individual state and local agencies take up the challenge and ensure protection.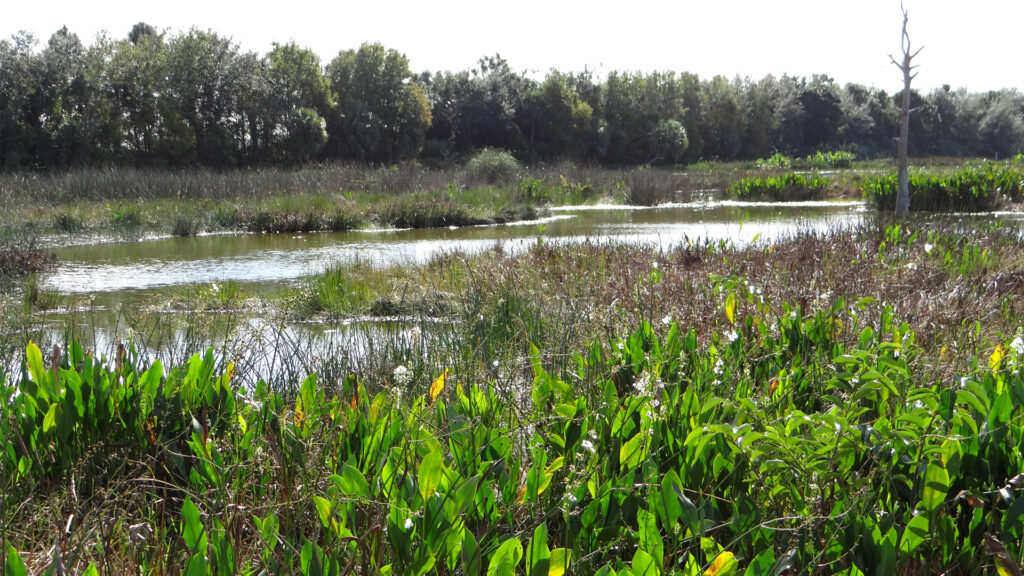 After the court's ruling, the federal Environmental Protection Agency is now prevented from being the "gatekeeper" of development and/or pollution of land directly or indirectly connected to our drinking water. They no longer will be able to inspect land and require a rigorous permitting process prior to development or release of pollutants.
For Floridians, this has particularly ominous implications. As our state experiences unprecedented growth, new citizens and developers may not even be aware that their drinking water lies beneath their feet in the unique porous limestone of the Floridan Aquifer. The entire Florida peninsula can be thought of as a natural sand filter that empties into an underground river, the Floridan Aquifer.
There are unique "wetlands" in Florida called "ephemeral," in that they go through cycles of wet, then dry, then wet again. These lands are not connected to any "waterway" but drain underground to our aquifer. These "landlocked" wetlands are home to 50% of listed threatened species.
Most importantly, these ecosystems are "carbon sinks" and are the most effective resource we have to recharge the aquifer with clean water. Only 5% of our nation's wild lands are wetlands, with a small percentage of those wetlands being "landlocked." Proportionally, Florida possesses more of these ecosystems than any other state.
Downstream from these landlocked ponds are springs that feed our brackish estuaries, allowing seagrasses to grow and serving as a nursery for all of our marine life. Damaging these areas not only ruins recreational fishing but the whole food web, impacting the quality and quantity of seafood available.
But while this misguided decision may have greater implications for Florida than other states, there are also many reasons to believe our state's long history of environmental activism and stewardship may uniquely prepare us to fix this through state legislation.
One of the most notable figures to sound the alarm regarding the fragility and uniqueness of our aquifer was Marjorie Harris Carr, a native Floridian who is credited with leading the charge in stopping the Florida Cross Barge Canal from bisecting our state in the '70s. It took a presidential order to stop its construction. For decades, wetlands that are not connected to navigable water have been paved and built over, jeopardizing water quality and quantity.
This problem was recognized by all the water management districts in Florida in the '80s and '90s when a bipartisan effort was made to protect our water quality and, in so doing, preserve unique ecosystems that man cannot re-create. It was just one example of Floridians' long history of putting aside politics in order to protect the wild, natural things that make our state great.
Even in the immediate aftermath of the exceptionally divisive 2000 presidential election, then-Gov. Jeb Bush, a Republican, joined U.S. Sen. Bob Graham, a Democrat, in the Oval Office for the signing of a bipartisan bill to fund the beginnings of Everglades restoration. As Floridians, it's just what we do.
Our very existence is now tied directly to these landlocked wetlands. Science has yet to understand all the rare connections that may help humanity in ways we cannot imagine. The hope lies in state leaders that have the capability to learn and understand how vital these areas are to their constituents and will work with other leaders of diverse backgrounds to continue to protect these wetlands from destruction and pollution.
Floridians have demonstrated the capacity to protect valuable environmental assets through state and local legislation. It is up to us to make this a priority. As a bonus, we can set a great example for other states facing similar peril from a short-sighted Supreme Court decision.
Steve Updegraff is a native Floridian and practicing ophthalmologist in St. Petersburg. He and family are actively restoring a wetland prairie habitat in North Florida with The Alachua Conservation Trust and private lands management division of the Florida Fish and Wildlife Conservation Commission.
This opinion piece was originally published by the Tampa Bay Times, which is a media partner of The Invading Sea. If you are interested in submitting an opinion piece to The Invading Sea, email Editor Nathan Crabbe at ncrabbe@fau.edu. Sign up for The Invading Sea newsletter by visiting here.