A roundup of news items related to climate change and other environmental issues in Florida:
Industries push back as Miami-Dade moves forward on outdoor worker heat protections | Miami Herald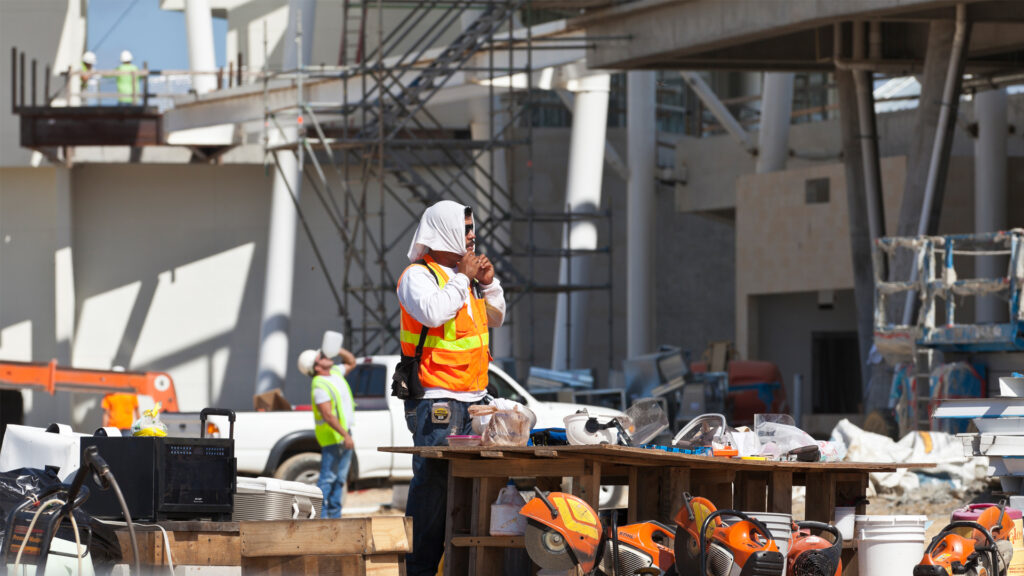 Miami-Dade County's construction and agriculture workers moved one step closer Monday to having a legally protected right to water and shaded breaks on hot days — but pushback from both industries makes some key details and the future of the county bill far from certain.
The five Miami-Dade County commissioners on the community health committee voted 4-1 in favor of the bill, setting it up for a final vote in front of the full 11-member Board of Commission some time in October.
If passed in its current form, the bill would require construction and agriculture companies with five or more employees to guarantee workers access to water and give them 10-minute breaks in the shade every two hours on days when the heat index hits 90 degrees. It would also require employers to train workers to recognize the signs of heat illness, administer first aid and call for help in an emergency.
Report reveals Hurricane Ian's devastating impact on rural Florida's agriculture | WMNF
A new report shows the disproportionate impact Hurricane Ian had on Florida's rural agricultural areas.
Florida's rural counties are home to 6% of the state's population, which is 1.3 million residents.
And after Hurricane Ian brought unprecedented damage to Florida last year, rural Florida counties that rely on agriculture suffered. A new report from the Environmental Defense Fund cites research from the University of Florida estimating over $2 billion in crop losses from Hurricane Ian.
'Green governor' to 'active hostility': DeSantis' shifting climate change politics | Palm Beach Post
After Hurricane Idalia smashed into Florida last month, flooding the Big Bend region with devastating storm surge and splitting a 100-year-old oak tree at the governor's mansion in Tallahassee, Gov. Ron DeSantis pushed back against comments by President Joe Biden linking natural disasters to climate change.
Scientists believe the warming planet is allowing hurricanes to strengthen faster and pack a bigger punch because they feed off warmer ocean water. Idalia went from a Category 1 storm to Category 4 in a day.
But DeSantis seemed to dismiss the idea that climate change may have factored into Idalia's wrath, highlighting strong storms from decades past, including one that hit the same region in 1896.
If you have any news items of note that you think we should include in our next roundup, please email The Invading Sea Editor Nathan Crabbe at ncrabbe@fau.edu. Sign up for The Invading Sea newsletter by visiting here.