By Mary Anna Mancuso, RepublicEn.org
As we've seen and felt this summer, rising temperatures, prolonged droughts and more frequent extreme weather events are disrupting beachgoers, decimating coral reefs and thwarting travel plans, but the ravaging impacts of climate change don't stop there.
America's farmers are feeling the heat.
For agricultural areas, rising temperatures, prolonged droughts and other extreme weather events are disrupting planting and harvesting cycles. According to the Fourth Climate Assessment, climate change presents many challenges to economic vitality in rural economies, and its impact can be felt throughout the country as changes in weather patterns and extreme weather events threaten sustainable food security and price stability.
Farmers who once relied on agricultural knowledge passed down through generations are now finding it less reliable, instead seeking new ways to adapt.
For example, Florida farmers are responsible for U.S. food production, generating over $7 billion in crops. The strawberry production in Florida generates $400 million annually. A recent report by the Environmental Defense Fund estimates that by 2050, Hillsborough County (where most of Florida's strawberries are grown) can anticipate a 17% decline in early strawberry yields.
Similarly, scientists in South Florida are looking to create lab-grown coral that is resistant to warming ocean temperatures.
The good news is that farmers — especially those generational farmers whose family heritage with the land runs in their blood — know their land and are tuned into its changes. And many in the agricultural industry are ready to be part of the climate solution by adopting eco-friendly and economically beneficial practices such as no-till farming, crop rotation and agrivoltaics, the dual use of land for farming and solar production. Even solar grazing, where livestock literally graze under the shade-providing solar panels, is catching on.
In an effort to offset the negative consequences of climate change, farmers in the Sunshine State are working to protect crop production yields by employing adaptation strategies such as strawberry hybrids, shading, automation, sustainable cooling and aquifer recharging.
Climate change is no longer a distant threat — and farmers know this. The responsibility they bear not only to make a living but to feed those who rely on the success of their crops is a big one.
Many leaders in the ag industry threw support behind Sen. Mike Braun's Growing Climate Solutions Act The bipartisan bill, which President Joe Biden signed into law last year, makes it easier for farmers to tap into sustainable farming practices. Just like the Inflation Reduction Act of 2022 wasn't enough (let's be honest, it really needs to be paired with a price on carbon to be truly effective), the Growing Climate Solutions Act was just a start.
And the next Farm Bill should really be the next climate change bill.
The Farm Bill — a sweeping piece of legislation Congress reconsiders every five years and which typically includes funding for nutritional benefits programs, disaster relief and much of the S-word: subsidies — presents an opportunity to reimagine the agricultural industry as a team player in the fight to solve climate change.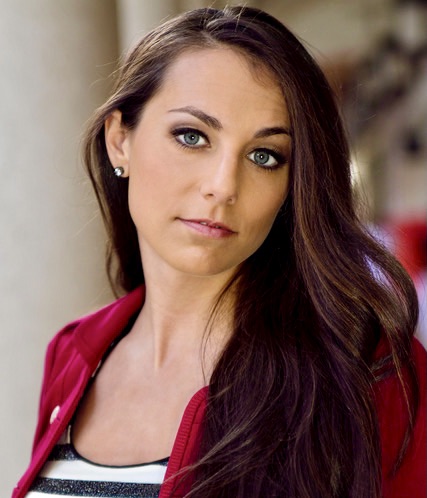 The Farm Bill should take a long, hard look at how past policies have actually hurt the industry and the environment it relies on and reimagine agricultural policy that goes back to its sustainable roots. Government investment in climate-resilient farming techniques, transitioning to sustainable energy sources and implementing policies that foster adaptation are essential steps.
For example, regenerative farming allows for water retention during the rainy season that "reduces the need for irrigation, alleviating ongoing drought concerns, and provides a richer environment for crops." By focusing on soil health through regenerative agriculture practices such as no-till farming helps the soil stay intact and allows water to percolate into the ground, rather than washing away nutrients in the topsoil.
As we strive for a more sustainable future, we must recognize that the effects of climate change transcend geographic boundaries and industries. The challenges facing the agriculture industry are intertwined with our collective well-being, namely, our ready and steady access to produce, meats and other foodstuffs
Imagine a Florida without oranges, Maine without blueberries or California without wine. No one wants that future — especially those who grow those crops. Only through a unified effort can we hope to mitigate the impact of climate change on communities, protect our food supply and ensure the prosperity of regions that have long been the backbone of our nation.
Mary Anna Mancuso is a political strategist based in South Florida and a spokesperson for RepublicEn.org, a growing group of conservatives who care about climate change.
If you are interested in submitting an opinion piece to The Invading Sea, email Editor Nathan Crabbe at ncrabbe@fau.edu. Sign up for The Invading Sea newsletter by visiting here.