By Brad Buck, UF/IFAS Communications
​In a new, public-private partnership, University of Florida scientist Zachary Brym wants to see if he can utilize plants to store carbon in clay soil in Polk County. Eventually, he'd like to see how collections of crops and other plants can help improve the health of local soils and contribute to environmental benefits beyond the Sunshine State.  
A complementary investigation to a larger research initiative in agricultural conservation, Brym will work with Carbek Inc. on the five-year project. Carbek is providing $1.25 million for the research.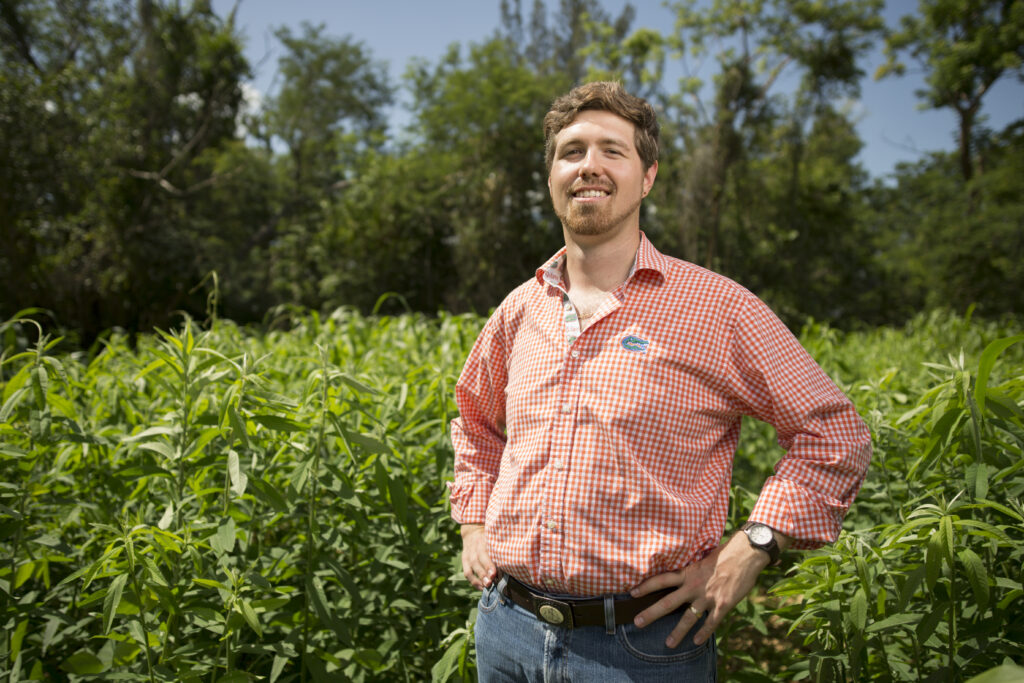 The site selected in Polk County is high in phosphorous, offering a few extreme features around which to develop the science of agricultural plant communities and land restoration. Along with the research support, Carbek has also committed to deploy best available practices for restoration of adjacent sites. 
"By working together, UF/IFAS and Carbek combine a rigorous scientific approach with real-time application to measure and verify carbon reduction efforts. The goal is to develop a plant-based system to deploy locally and an adaptive framework benefiting lands in Florida and beyond," said Brym, a UF/IFAS assistant professor of agronomy at the Tropical Research and Education Center in Homestead. 
Carbek specializes in regenerative agriculture and agricultural applications for carbon sequestration. Regenerative agriculture means using plants to build ecosystem services like soil organic matter and wildlife habitat. 
Carbon sequestration is the process of removing carbon dioxide and other greenhouse gases from the air and locking it up in plants and soils long term. Plants may be an important tool for carbon sequestration by absorbing carbon dioxide from the air during photosynthesis and redistributing that carbon to stable forms in soil.  
Brym and his research team will plant collections of crops such as sunn hemp, sorghum sudangrass, sunflower, sweet potatoes, hemp, banana, palm and others to see how they might help contribute to soil carbon. Target plants may also contribute to biomass or fiber production.  
In a one-year pilot project at the 80-acre site, Brym and his team found that the cover crops such as sunn hemp and sorghum sudangrass can grow well in the clay soil and have estimated for how they capture carbon.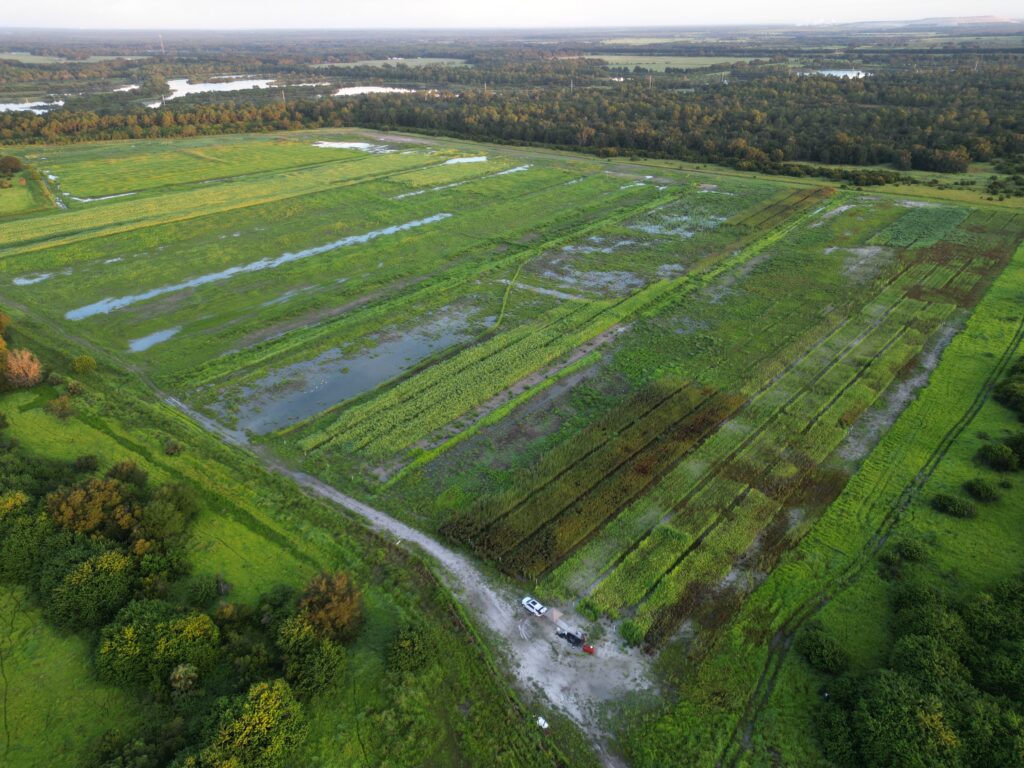 This year, researchers will work to improve management and measurement on the 80 acres. By the fifth year, UF/IFAS scientists intend to be planting and studying 2,500 acres, while Carbek wants to manage 30,000 acres.  
"Our partnership with Carbek aims to add tools for environmental stewardship and direct the world toward a more sustainable future through comprehensive regenerative agriculture practices and cutting-edge monitoring, reporting and verification systems," Brym said. "It's not just about productivity. It's about better soil health and soil carbon I'm grateful for this partnership and the opportunity to move the science forward."  
The UF/IFAS agroecologist will work closely with Carbek CEO Ryan Shore, to ensure what Shore calls "the highest standards of environmental impact measurement." 
"By combining UF/IFAS expertise in agroecology and data validation with Carbek's industry leadership and strategy, this collaboration seeks to revolutionize regenerative agriculture practices and drive tangible carbon reduction efforts," Shore said. "The knowledge and research outputs generated will not only benefit both organizations but also contribute to global sustainability initiatives."
This piece was originally published at https://blogs.ifas.ufl.edu/news/2023/09/14/new-public-private-partnership-allows-uf-ifas-scientist-to-work-on-growing-plants-storing-carbon-in-clay-soil/
Sign up for The Invading Sea newsletter by visiting here. If you are interested in submitting an opinion piece to The Invading Sea, email Editor Nathan Crabbe at ncrabbe@fau.edu.