By Susan Nugent, Climate Reality Project member
Vice President Kamala Harris recently introduced the concept of "climate anxiety" on her "Fight for Our Freedoms" college tour. She defined it in terms of "fear of the future."
This anxiety, she says, makes young people question their future, wondering whether to have children or buy a home, considering questions that previously seemed to have foregone conclusions.
Conservative news stations mocked Harris, even suggesting that she creates such anxiety by talking about it. But many psychologists and psychiatrists would be out of business if we believed talking about anxiety causes anxiety.
Is this anxiety the same as "climate despair"? Despair comes when too little action is taken too slowly. Despair comes from hearing climate deniers mock the science that provides the evidence of climate change and its effect on our planet.
Ridiculing the vice president is just another way to deny this problem. It's the newsroom equivalent of saying, "Don't you worry your pretty little head about this little problem."
One conservative commentator explained it was only "climate extremists" who would worry about bringing a child into this world. This label, used to disparage Greta Thunberg and others who ask pointed questions over and over, motivates activists who want change — now.
Recently, about 75,000 people marched in New York City to bring awareness to climate change. They and thousands more around the country want to decrease our reliance upon fossil fuels and increase our use of alternative energy. That extremist thought would keep our temperatures from rising.
In recent months, we've seen one climate crisis after another, from floods to droughts, from wildfires to hurricanes. At a recent New York Times Climate Forward event, former vice president Al Gore suggested that it's as if Mother Nature is demanding an intervention.
Without such an intervention, climate disasters will escalate. Consequently, climate anxiety and climate despair will grow. More and more people will ask questions while politicians take little action.
Possibly in response to anxiety and despair, activists relate seeing signs of climate hope. These are reasons to break that cycle of anxiety and despair. Bill McKibben of 350.org referred to those 75,000 people marching in New York City as an expression of hope.
More than 100 activists, mostly Florida citizens, spent a recent Zoom call discussing the Inflation Reduction Act and writing letters requesting Florida politicians to accept those funds. At the end of this call, Tim Guinee, Climate Reality Leader and president of Climate Action Now, said he feels hopeful when over 100 people join together to take action for addressing climate change in Florida
President Joe Biden's recent announcement of American Climate Corps gives hope. Not only will youth be employed, but they will also be learning the skills needed to move our country toward an electric future.
Gore recently said we don't have time for climate despair, we must take action now. Doing something about climate change not only invigorates us, but also provides motivation for others to act.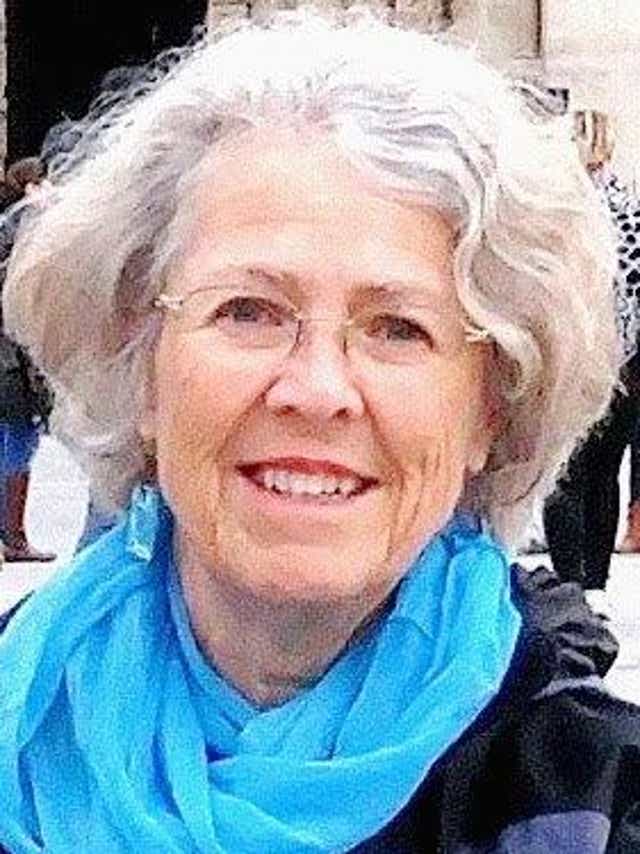 Many climate activists have already lowered their personal carbon footprints. Today, as many have said, we need policy change to bring the majority along. For example, Citizens' Climate Lobby has worked toward a price on carbon for years.
Florida activists also aim to change policy. For Florida to become part of an electric future, it needs to support the Inflation Reduction Act. Florida's citizens will benefit from rebates on alternative energy choices that are not available without our governor accepting federal funds.
As Gore emphasizes, we don't need to sacrifice our lifestyle, just make changes. Alternative energy is just that, an alternative that will reduce the carbon presently dumped into our atmosphere. Using alternative energy will create jobs, stimulate new technologies and initiate progress.
Such change would certainly be a remedy for climate anxiety and climate despair.
Susan Nugent is a Climate Reality Project leader from Gainesville.
If you are interested in submitting an opinion piece to The Invading Sea, email Editor Nathan Crabbe at ncrabbe@fau.edu. Sign up for The Invading Sea newsletter by visiting here.