A roundup of news items related to climate change and other environmental issues in Florida:
'A contradiction': U.S. subsidizes 'sustainable' buildings, but leaves them vulnerable to floods | Politico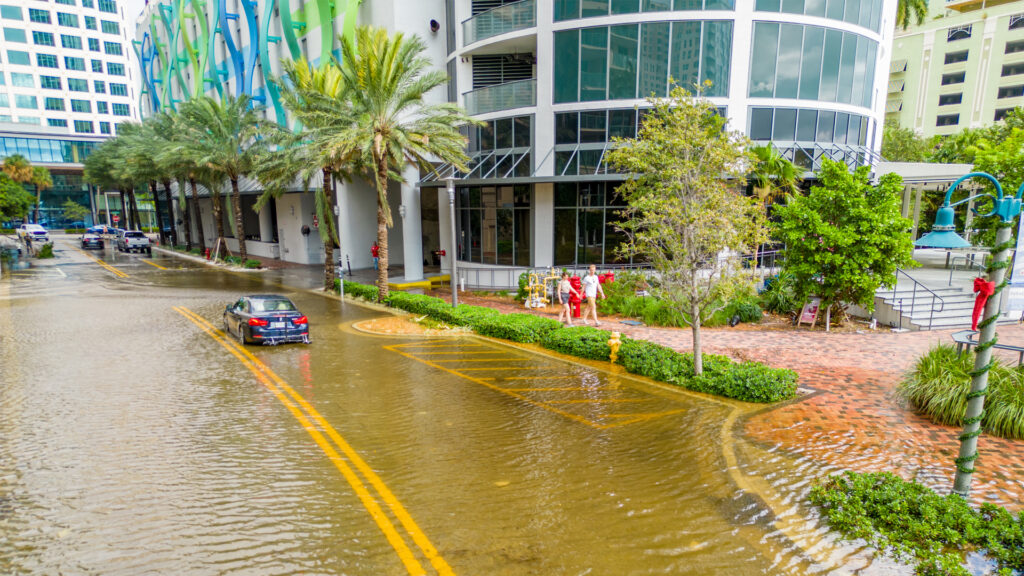 FORT LAUDERDALE, Fla. — It was the kind of extreme weather event that happened all too often this year: On an unseasonably warm day, more than two feet of rain inundated the city, flooding hundreds of cars and buildings, including a recently constructed luxury apartment tower that touts its sustainability credentials to prospective tenants.
Shaped like a massive bow tie, the 18-story Vu New River is gray and white with navy blue accents. Water quickly flooded its palm tree-lined rooftop patio, streamed into upper-floor apartments and coursed down the building's elevator shaft, with some even splashing into the neon-lit lobby.
The deluge shocked tenants who thought the building was fully equipped to handle the changes wrought by global warming. But like a ship that is deemed unsinkable, the Vu New River is one of hundreds of recently constructed structures certified as sustainable that is nonetheless vulnerable to the very forces it seeks to combat.
Florida turtle nests are recovering. When they hatch, expect mostly girls. | New York Times
Green sea turtles had an exceptional nesting season on Florida's beaches in 2023, with volunteers counting more than 74,300 nests, according to preliminary data. That beats the previous record, from 2017, by a staggering 40%.
"The increase is an explosion" and a welcome surprise, said Simona Ceriani, a research scientist who coordinated the annual survey for the Florida Fish and Wildlife Conservation Commission, the state agency that regulates and manages wildlife. The count will continue through Oct. 31.
Sea turtles don't reach sexual maturity until their 20s or 30s, so what Florida is seeing now is very likely the result of conservation measures put in place after green sea turtles were listed under the Endangered Species Act in 1978, Dr. Ceriani said.
Native Florida plants could be part of the solution to state's flooding, water quality problems | WMFE
Researchers at Stetson University have received $1 million from the National Science Foundation to help stop flooding and improve water quality in Cape Canaveral.
The city of Cape Canaveral, Embry-Riddle Aeronautical University, and Stetson University, along with city and county partners, are working on the flooding solution.
Stetson researcher Jason Evans says that includes designing and building special channels called bioswales in Cape Canaveral's Veterans Memorial Park.
If you have any news items of note that you think we should include in our next roundup, please email The Invading Sea Editor Nathan Crabbe at ncrabbe@fau.edu. Sign up for The Invading Sea newsletter by visiting here.