A roundup of news items related to climate change and other environmental issues in Florida:
Florida's population boom drives bigger hurricane losses, despite tougher building codes | Miami Herald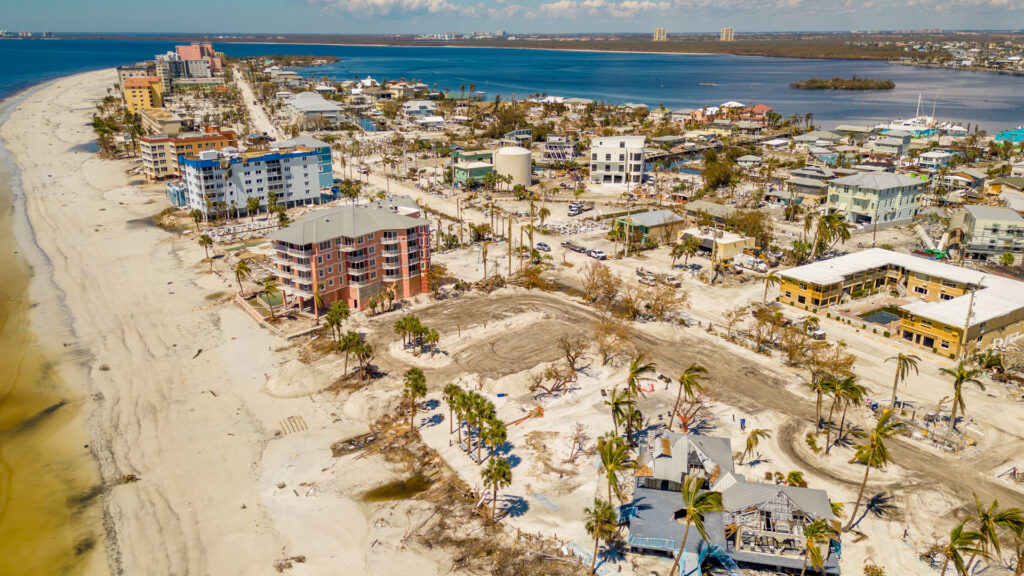 Florida leads the nation in strict building codes, and the decades of hard work have paid off in the increasing number of homes and buildings that survive each time a hurricane slashes the state.
But a new report from Swiss Re, a major global re-insurance company, suggests that all those hard-won gains have been undermined by the explosion of growth along the coast. And that has likely helped fuel the skyrocketing price of wind-storm insurance across the state.
One year ago, Hurricane Ian struck Southwest Florida as a powerful Category 4 that wiped whole blocks off the map along the coast and damaged homes and roofs miles inland. It's the most expensive storm in the state's history.
Scientists will unleash an army of crabs to help save Florida's dying reef | Vox
With giant pincers and rough, spider-like legs, Caribbean king crabs don't look like your typical heroes. Yet these crustaceans may be key to solving one of the world's most pressing environmental problems: the decline of coral reefs.
In recent decades, warming seas, diseases, and other threats have wiped out half of the world's corals and 90 percent of those in Florida. And this past summer, the problem accelerated. A devastating heat wave struck the Caribbean, pushing the reef in the Florida Keys — the largest in the continental U.S. — closer to the brink of collapse.
The decline of coral reefs is an enormous problem for wildlife and human communities. Reefs not only provide habitat for as much as a quarter of all marine life, including commercial fish, but they also help safeguard coastal communities during severe storms. Simply put, we need coral reefs.
Florida lawmaker supports holding a bear hunt amid an increase in human interactions | News Service of Florida
A North Florida lawmaker is calling for the state to hold a bear hunt after a county sheriff raised the issue as a way to help manage the area's bear population.
Rep. Jason Shoaf, R-Port St. Joe, supported a hunt Wednesday, a day before Franklin County Sheriff A.J. Smith is slated to meet with Florida Fish and Wildlife Conservation Commission officials over concerns about an increase in interactions between humans and bears in Smith's rural county southwest of Tallahassee.
Shoaf, who has introduced legislation the past two years about killing bears, said during a Franklin County legislative delegation meeting in Apalachicola that "this bear problem is out of control."
If you have any news items of note that you think we should include in our next roundup, please email The Invading Sea Editor Nathan Crabbe at ncrabbe@fau.edu. Sign up for The Invading Sea newsletter by visiting here.