By Kelly Cox, Audubon Florida
You've seen it all over the news: Flamingos are invading Florida. Thanks to blustery winds from Hurricane Idalia, a pink wave washed over the Sunshine State last month.
Audubon Florida has received reports of more than 100 flamingos from as far north as St. Marks Wildlife Refuge all the way south to Collier County and the Keys — and they seem to be sticking around.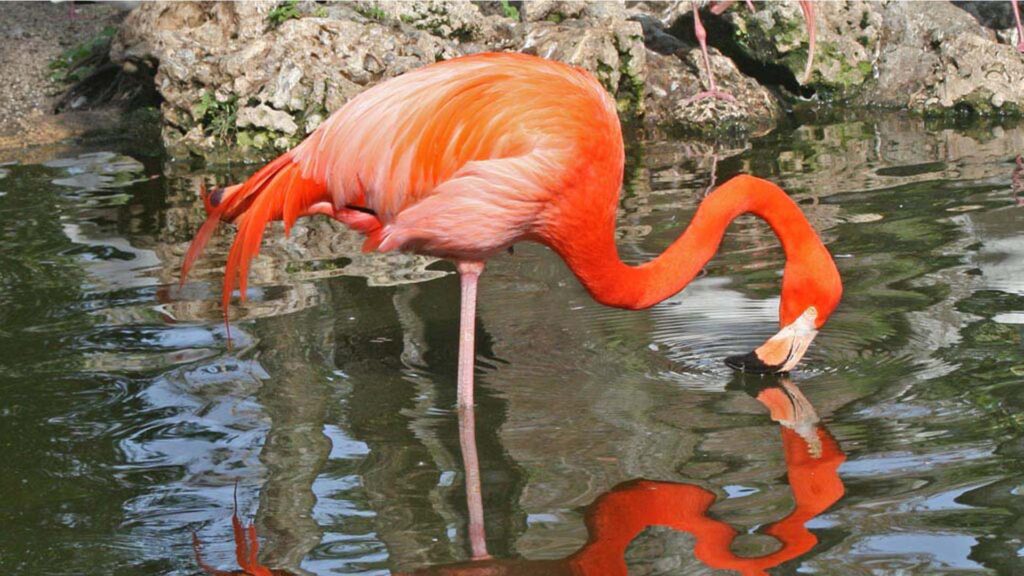 American flamingos were more common in Florida before people hunted them almost to extinction by the turn of the 20th century. Today, they are numerous in Mexico and Cuba where they breed, with a few individuals straying to the Everglades and Florida Bay. As Hurricane Idalia passed between the Yucatan and Western Cuba in August, its strong winds likely swept up flamingos from this region, carrying them to Florida's coast and even as far north as Ohio and Pennsylvania.
While a little off course, these flamingos appear to be quite satisfied with the Sunshine State's offerings: clean, abundant wetland habitats that contain plenty of food for foraging. It's an important moment: Wetland restoration is working for our wading birds. The reason we are able to host frolicking flamingo friends is because groups like Audubon have worked tirelessly over the past several decades to restore and protect America's Everglades, coastal habitats and wetlands across the state.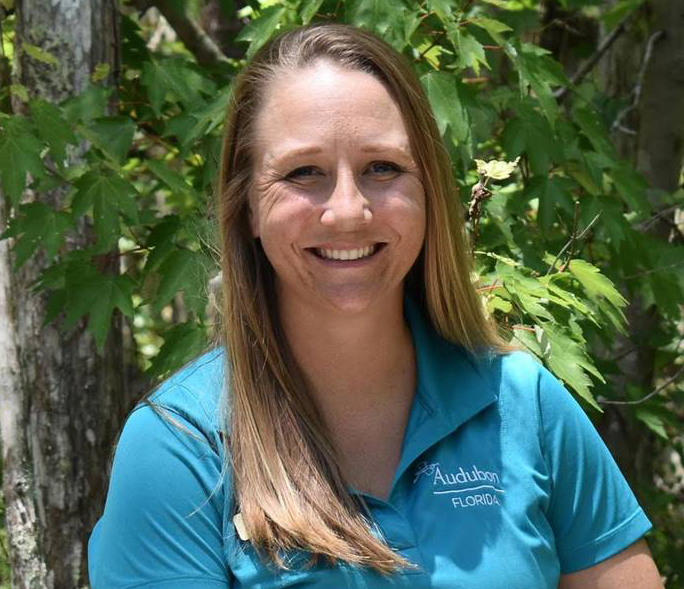 In recent years, we've seen historic momentum toward the colossal effort the Everglades restoration. requires. Unprecedented levels of state and federal funding, millions of gallons of water flowing south once again and banner years for wading-bird populations in 2018 and 2020. This year, we broke ground on the Everglades Agricultural Area Reservoir project — the crown jewel for all components of Everglades restoration.
Now, we must keep moving. Hurricanes like Idalia show us that our best defense against storms' increased frequency and intensity is a healthy Everglades. Continuing our progress on restoration will build resilience as Florida deals with ongoing and future impacts of a changing climate.
Along with alligators, panthers and manatees, these lanky, pink birds are icons of our state. To bring them back permanently, we must continue to advance Everglades restoration, safeguard conservation lands and curb pollution.
If we do this, our blue and green spaces might just become a little more pink.
Kelly Cox is director of Everglades policy for Audubon Florida, overseeing Audubon's efforts in public policy, advocacy and science in the greater Everglades ecosystem. This opinion piece was originally published by the Miami Herald, which is a media partner of The Invading Sea. 
If you are interested in submitting an opinion piece to The Invading Sea, email Editor Nathan Crabbe at ncrabbe@fau.edu. Sign up for The Invading Sea newsletter by visiting here.