A roundup of news items related to climate change and other environmental issues in Florida:
Florida wants to more than double size of Mosaic's 'radioactive roads' plan | Tampa Bay Times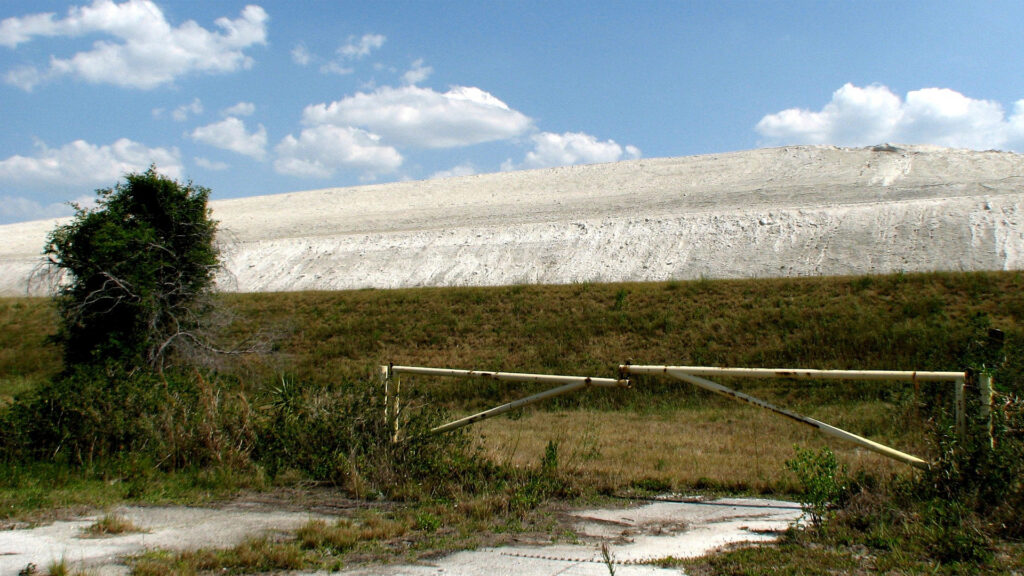 Citing advice from Gov. Ron DeSantis' state transportation agency, fertilizer giant Mosaic wants to more than double the size of its controversial proposal to test radioactive phosphate manufacturing waste as an ingredient in road building, according to documents filed to the U.S. Environmental Protection Agency.
In March of last year, the Fortune 500 company asked the federal agency to take less than 500 tons of its phosphate byproduct, called phosphogypsum, and blend it into a test roadway at the company's New Wales facility in Mulberry.
Now, at the request of the governor's Florida Department of Transportation, Mosaic wants to raise that amount to 1,200 tons — roughly the weight of six 747 jets — and increase the length of the test road by 2,000 feet, according to a letter from Mosaic to the Environmental Protection Agency sent at the end of August.
Canadian wildfire smoke reaches Florida creating an 'unhealthy' air quality | Palm Beach Post
Wildfire smoke from the far northwestern reaches of Canada created hazy conditions throughout Palm Beach County Tuesday, reducing visibility and triggering an air quality alert from health officials.
The smoke, which is traveling on the clockwise swirl of winds from an area of high pressure over the Mid-Atlantic region, could remain through early Wednesday before pushing into the Gulf of Mexico.
Florida experienced some of the heaviest concentrations of smoke Tuesday — and a spike in unhealthy air quality that ranked the worst in the country — because it was getting a direct firehose of north and northeasterly winds from the high pressure. Areas of the country closer to the center of the high didn't get as much smoke.
Will Manatee County cut wetland protections? Science and developer interests clash | Bradenton Herald
Environmental experts are pleading with Manatee County leaders to reverse course on their plan to remove local protections for wetlands — a move that favors developer interests.
Manatee and other neighboring coastal counties have long had more strict water quality protections in place than the state minimum.
While local officials have billed the proposal as a "county-initiated" amendment, the decision to reduce wetland buffers came after homebuilders approached staff with requested changes to the county's development rules, according to public records obtained by the Bradenton Herald.
If you have any news items of note that you think we should include in our next roundup, please email The Invading Sea Editor Nathan Crabbe at ncrabbe@fau.edu. Sign up for The Invading Sea newsletter by visiting here.