A roundup of news items related to climate change and other environmental issues in Florida:
'Climate gentrification' will displace 1 million people in Miami alone | E&E News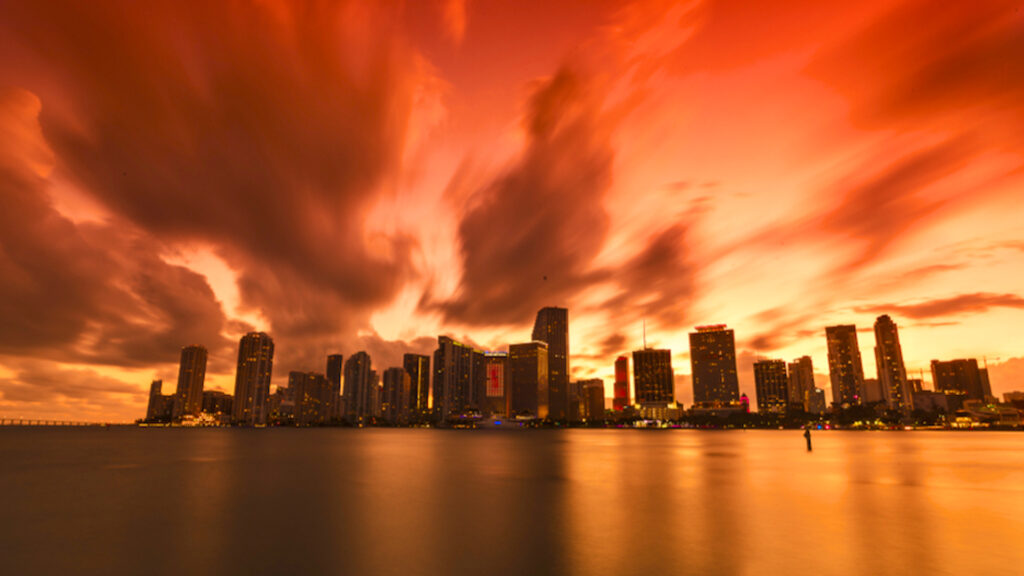 More than half of the 2.6 million residents in the Miami area will experience "climate gentrification" and pressure to relocate if sea levels rise by 40 inches, according to a study published Monday.
Rising oceans will push many coastal residents inland, where they will force an increase in housing costs that could displace as many as 56% of households in Miami-Dade County, according to the study published in the journal Environmental Research Letters.
"Markets are aligning with the idea that there is a higher flood risk in these lower-lying areas," Nadia Seeteram, the lead author of the study and a researcher at the Columbia Climate School, said in an interview. "The areas that happened to be gentrifying also happened to be among some of the higher-elevated areas" and that are "homes to historically marginalized communities."
Ag chief Simpson seeks $300M to keep rural land from development | News Service of Florida
Agriculture Commissioner Wilton Simpson is seeking $300 million for a program designed to keep swaths of rural land from commercial and residential development, triple the amount vetoed by Gov. Ron DeSantis this year.
Meanwhile, the Department of Environmental Protection is asking lawmakers for a slight increase next year in funding for the separate Florida Forever land-conservation program.
In outlining proposals by his Department of Agriculture and Consumer Services for the 2024 legislative session, Simpson on Tuesday said the Rural and Family Lands Protection Program is a way for farmers and ranchers to continue operating amid the pressures of rising land values and a rapidly growing population.
Judge backs water pumping permit in Ginnie Springs fight | WCJB
After years of legal battling, an administrative law judge Tuesday supported renewing a permit to allow piping hundreds of thousands of gallons of water a day to a North Central Florida bottling plant.
Judge Francine Ffolkes rejected arguments raised by the Florida Springs Council and said the Suwannee River Water Management District should issue the permit for Seven Springs Water Co. Under administrative law, Ffolkes' ruling is a recommended order that will go back to the district for final action.
The issue centers on a request by Seven Springs to renew a permit, first issued in 1994, to pump water and send it to a nearby bottling plant in the Ginnie Springs area of Gilchrist County. Seven Springs filed the renewal application in 2019, but it ran into heavy opposition from people and groups concerned about issues such as effects on water flow in the Lower Santa Fe River.
If you have any news items of note that you think we should include in our next roundup, please email The Invading Sea Editor Nathan Crabbe at ncrabbe@fau.edu. Sign up for The Invading Sea newsletter by visiting here.