By Megan Bruinsma, FAU School of Communication and Multimedia Studies
This Q&A was conducted with Jason Evans, associate professor of environmental science and studies at Stetson University. He has been teaching at Stetson since 2014. His current research projects are working to develop vulnerability assessments and policy recommendations for floodplain management and sea-level rise adaptation along the southeastern U.S. coast. This interview has been edited for length and clarity.
What first motivated you to work on environmental issues?
I think it started when I was a kid. I grew up in the Orlando, Florida area during the 1980s. …. I used to go and explore in the woods … (which was) very enjoyable, and I watched all those places get completely bulldozed over and turned into subdivisions. It made me angry. That is what really motivated me … having this love of the environment and then watching it get transformed. From an early age, I'd say about 8 or 9 years old, I decided I wanted to be in some kind of environmental science field.
What areas or ecosystems are most in danger from the climate-change effects?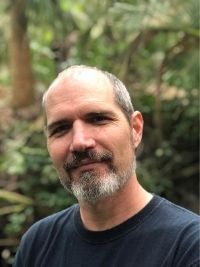 Globally, even in Florida, the most endangered ecosystem I can think of from climate change is coral reefs. Coral reefs are suffering terribly. The warming seas along with the ocean pH going down is becoming a big threat to coral reefs.
Other ecosystems that are at risk are any of the coastal ecosystems like marsh lands. … If we get accelerated sea-level rise, the coastal estuaries and marshes are going to have a hard time trying to keep up. They're going to run into human development … (and be) highly endangered over the long haul.
There are other kinds of rare ecosystems within a lot of the mountainous areas of the world, such as tropical mountainous regions. As the climate warms these ecosystems are going up the mountains and the ones that are at the top have nowhere to go. They're also highly endangered by the warming climates.
Are there any specific changes that society can make right now to help with those dangers?
The No. 1 thing is getting carbon emissions under control and reducing them. We're doing adaptation, which is building sea walls to try and protect coastal areas. In terms of dealing with the root source of the problem, which is carbon dioxide emissions, we must reduce it for the long term if we're going to try to get climate change under control. …
A lot of the things that we're doing are kind of Band-Aids that may work for a little bit of time. It really comes down to dealing with carbon emissions.
Looking at the sea levels rising, what changes do you think we could expect to see in the next 50 years or so?
We use a bunch of projection scenarios to look at, say, the next 50-100 years. Fifty years from now, that'd be around 2070, anywhere from 1 to 5 feet of sea-level rise within Florida, which is within your normal kind of projection ranges that we use.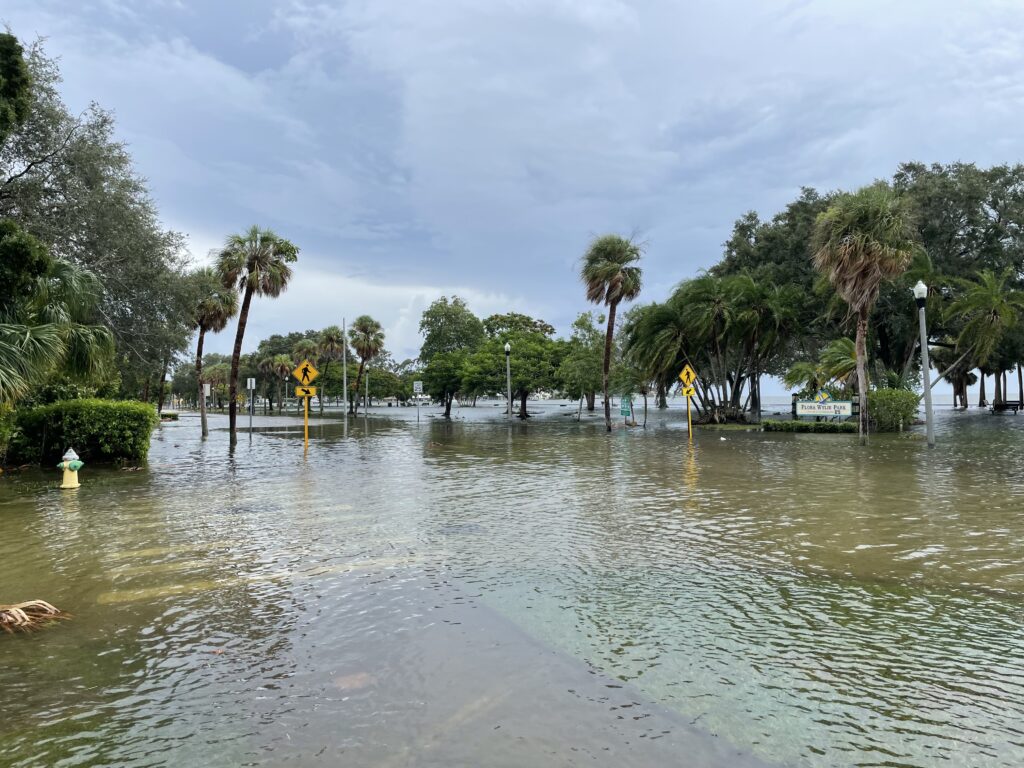 Oftentimes, we get asked, why is there that sort of difference? One foot of sea-level rise is about what we've seen over the past 100 years. We have adapted to that and another foot of sea level rise over the next 50-70 years would be damaging, but it would not be necessarily catastrophic. Throughout all of Florida and the world, the five feet would be catastrophic. Coastal areas, where we have storm surges from hurricanes now, a four- or five-foot storm surge can be really damaging. Four to five feet of sea-level rise would be a damaging storm surge every single day.
Again, we get asked, why would there be this difference? One is just uncertainty in the climate system and how it's going to respond. The other part is how we do with carbon emissions. If we continue emitting as usual with carbon, we have a much higher chance of reaching a higher level of sea-level rise. If we reduce and mitigate carbon emissions quickly and use other kinds of carbon-capture technologies and other things we've never even (seen) or we haven't invented yet … we have a chance of being on the low end of that curve.
That's why I always say that adaptation and mitigation go together. If we're trying to adapt to the worst-case scenario, like 5 to 8 feet of sea-level rise, it's just not going to happen … (because it's) too catastrophic and too expensive. … People are going to be running for the hills — they're not going to be wanting to live in the coastal areas.
What adaptations have your research with sea levels rising made to help with the issue?
We look a lot with green infrastructure … working a lot with coastal communities. It's immediate-type solutions that can have long-term benefits … doing wetland restoration, changing how we deal with stormwater. I've worked on projects where we recommend things within stormwater systems that help to keep the water from going in stormwater pipes and flooding. You're trying to deal with very immediate problems to try to keep water out.
One of the best examples I have is in the city of Satellite Beach, where they have a fire station that is a high risk of flooding. It's right along the waterfront. We did an evaluation of it and then the city is moving the fire station up to higher ground, to get a safer spot. That's a lot of the work I've been doing is identifying things that are vulnerable and then looking for opportunities, in the near term, to try to protect them from at least some amount of flooding, or to move it somewhere else.
This Q&A was conducted by Megan Bruinsma, a sophomore at Florida Atlantic University who is pursuing a bachelor's degree in multimedia journalism.
Sign up for The Invading Sea newsletter by visiting here. If you are interested in submitting an opinion piece to The Invading Sea, email Editor Nathan Crabbe at ncrabbe@fau.edu.