A roundup of news items related to climate change and other environmental issues in Florida:
Tiny deer and rising seas: How climate change is testing the Endangered Species Act | NPR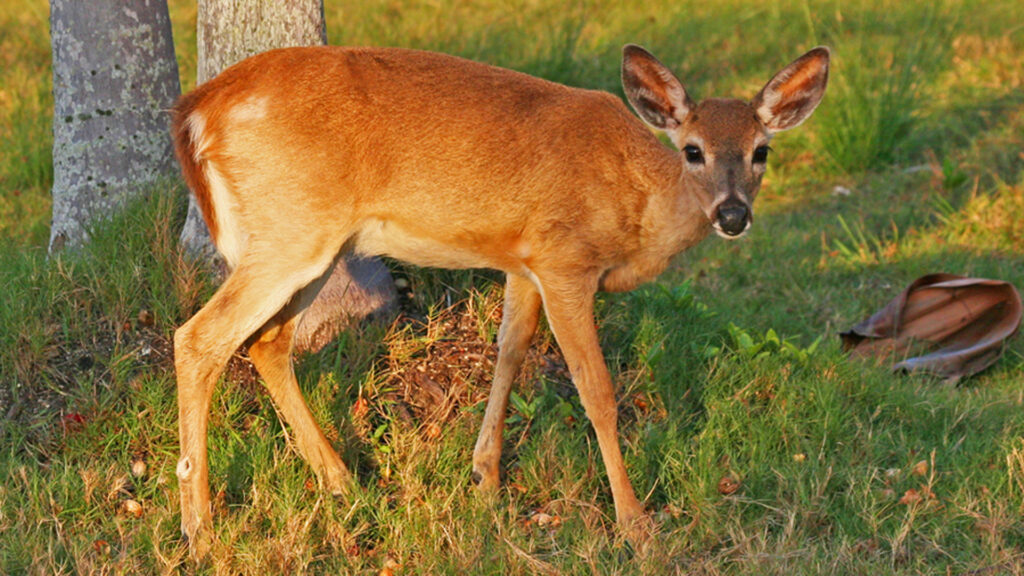 Some people keep dogs in their backyards. In the Florida Keys, some residents have deer the size of a golden retriever in their yards. As sea levels rise and salt water climbs higher on the islands, it's shrinking habitat for this deer — which already has an estimated population of at most 1,000.
Chris Bergh, the South Florida Program Manager with The Nature Conservancy, says the changes in sea level over the past decades have caused pine rockland forests in the Keys, the main habitat for the Key deer, to recede by hundreds of meters.
This shrinkage is raising major ethical and logistical questions for the federal wildlife managers tasked with keeping endangered species like the Key deer alive.
Reports on Fort Lauderdale flood show heroism, weaknesses as city ramps up infrastructure projects | WLRN
Fort Lauderdale officials knew that dozens of low-lying neighborhoods flooded easily even during regular rainstorms. High tides and aging drainage infrastructure only made the problem worse.
Then came the historic rainstorm that struck last April 12, dumping a record of more than 26 inches of rain on the coastal city in a span of hours.
In requesting and obtaining public records, including disaster response reports and emails and texts between city employees, WLRN reporters were able to chronicle the frantic rescue and recovery operations during the historic rainfall, and how a regional network of first responders ultimately helped saved the lives of those trapped by rising waters.
Visiting the Everglades? New hotel offers AC, bug protection and elevation from storms | Miami Herald
In the the sea of biting mosquitoes and swampy air that makes up the Everglades, there's just one place to sleep in a king-sized bed with ice-cold AC without a long drive back to the city.
The long-lost Flamingo Lodge is reopening its doors after nearly 20 years. It closed in 2005 after multiple hurricanes shattered windows, tore off exterior paneling and flooded the inside with water and mud from the bay and was eventually demolished after a 50-year reign at the park.
"We'll be starting our own legacy. This is a very popular spot, and many people have been chomping at the bit to get lodging back down here," said J.J. Condella, the general manager of Flamingo Adventures, which is contracted by the National Park Service.
If you have any news items of note that you think we should include in our next roundup, please email The Invading Sea Editor Nathan Crabbe at ncrabbe@fau.edu. Sign up for The Invading Sea newsletter by visiting here.