A roundup of news items related to climate change and other environmental issues in Florida:
Florida farmers hurt by Hurricane Idalia will get relief in $416 million bill approved by Legislature | Florida Phoenix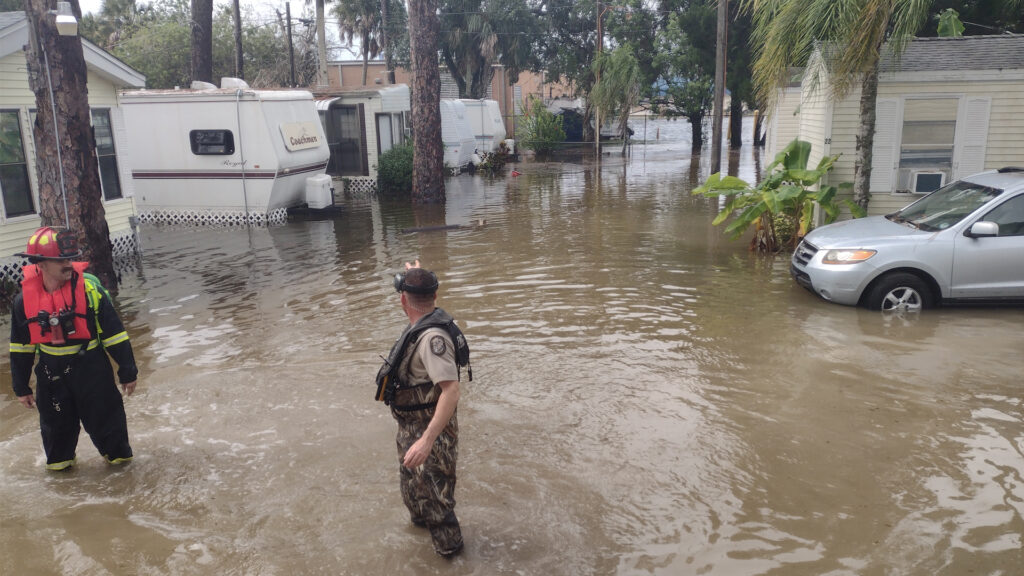 The Florida Legislature unanimously approved a measure to provide grants and tax breaks to North Florida businesses and residents impacted by Hurricane Idalia in late August. The provisions will give a boost to farmers in the Big Bend area where the storm made landfall and help all Floridians to make their homes more resilient for future storms.
The legislation is now making its way to Gov. Ron DeSantis' desk, given that the state House had already passed the bill on Tuesday and the state Senate approved it Wednesday, as part of Florida's special legislative session this week.
North Florida Republican state Sen. Corey Simon, the bill sponsor, said the proposal will bring plenty of help to Florida farmers in his district "that they were so desperately asking for."
Joro spiders, invasive and the size of your hand, may be crawling to Florida, study shows | USA Today Network
Has this ever happened to you? You get up, stretch, throw on a robe, open the door to get the paper or walk the dog and NEARLY WALK FACE FIRST INTO A SPIDER WEB WITH A GREAT BIG HONKING SPIDER IN THE MIDDLE OF IT.
We've all been there. It's a Florida thing. Banana spiders, a catch-all term used to describe several species of spiders including golden silk orb-weavers and the Brazilian wandering spider, get up to an inch-and-a-half in body length and love building webs where prey — or you — can stumble into them.
Get ready for spiders three times that size.
Hurricane Idalia destroyed dozens of sea turtle nests in Pinellas County | Tampa Bay Times
When Hurricane Idalia churned past the Tampa Bay area in August, a battering storm surge sliced Pinellas County beaches.
In the first weeks after the storm, a glimpse of the economic toll was quick to emerge: Idalia had caused tens of millions of dollars in damage to Pinellas coastlines. The county has already signed off on $23.5 million to restore destroyed sand dunes.
The environmental toll on beach wildlife has been harder to pin down. But now, more than two months since Idalia, biologists say sea turtle nests took a noticeable hit from the storm.
If you have any news items of note that you think we should include in our next roundup, please email The Invading Sea Editor Nathan Crabbe at ncrabbe@fau.edu. Sign up for The Invading Sea newsletter by visiting here.