A roundup of news items related to climate change and other environmental issues in Florida:
Fort Lauderdale unveils new plan to curb flooding after 'wake-up call' April deluge | WLRN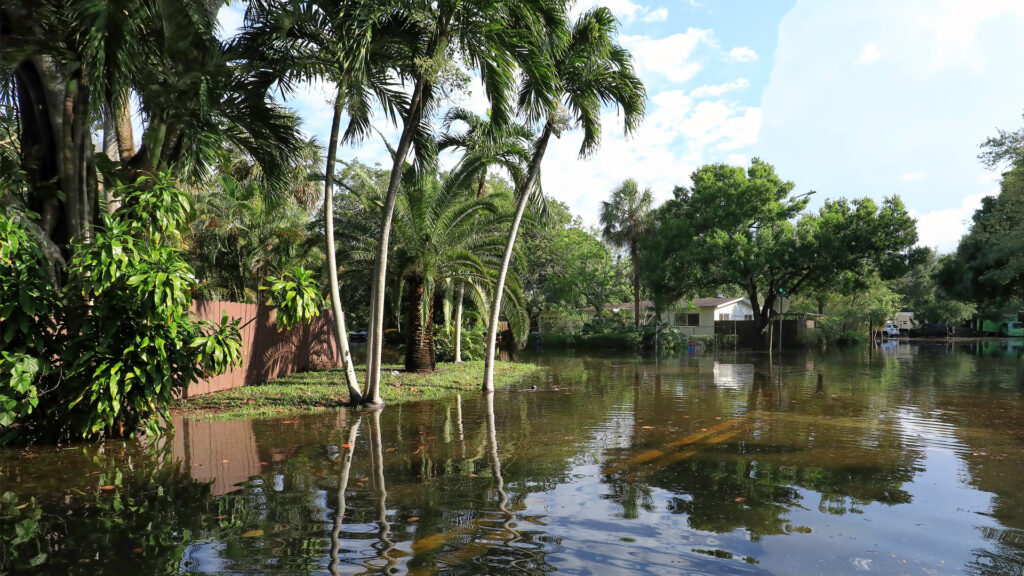 The mayor of Fort Lauderdale called the April flooding a "wake-up call" for the city to speed up and expand flood-prevention infrastructure projects during a presentation on the city's new flood-prevention plan: Fortify Lauderdale.
The plan's objective: to get water out of those neighborhoods faster.
Public Works Director Alan Dodd said he hopes it will prevent flooding in the coastal city that just six months ago was inundated by more than 25 inches of rain leaving the city paralyzed under feet of water.
NextEra firm in business with JEA? FPL parent to build 4 new solar farms in Jacksonville | Florida Times-Union
JEA will partner with Florida Power & Light's sister company Florida Renewable Partners on building four new solar farms in Jacksonville that will generate about 5% of JEA's electricity by 2027 for thousands of homes and businesses.
The JEA board approved entering into the agreement with Florida Renewable Partners, whose parent company is NextEra Energy, the Juno Beach-based company that also owns FPL and is among the nation's biggest players in the field of renewable energy from wind and the sun.
Florida Renewable Partners will build solar farms on big tracts owned by JEA on the Westside. Florida Renewable Partners then will sell the solar-produced electricity to JEA.
Haley, DeSantis clash over drilling at GOP debate | E&E News
Republican presidential candidates Ron DeSantis and Nikki Haley briefly clashed Wednesday over DeSantis' record on oil and natural gas.
Haley, the former United Nations ambassador, accused DeSantis at the Republican presidential primary debate in Miami of being "a liberal" on the environment and "has opposed fracking, he's opposed drilling."
The back-and-forth was a rare moment of energy policy discussion at the debate, the third of the primary cycle. It featured just five candidates; former President Donald Trump, the leading contender in the Republican primary, skipped the debate, as he has with each in this campaign cycle, and counterprogrammed it with his own rally in nearby Hialeah.
If you have any news items of note that you think we should include in our next roundup, please email The Invading Sea Editor Nathan Crabbe at ncrabbe@fau.edu. Sign up for The Invading Sea newsletter by visiting here.