By Solemi Hernandez, Citizens' Climate Lobby
The Palm Lake mobile home park is a 15-minute drive from my Florida home in Naples. The neighborhood of 57 trailers is on U.S. 41, commonly known as Tamiami Trail, the main road connecting the hurricane ravaged communities of Naples, Fort Myers, and Cape Coral.
One month after Ian pounded Palm Lake, the community still struggles with basic needs, including obtaining food and shelter.
Its dirt roads are piled high with debris waiting for removal, including appliances, mattresses, children's toys, and twisted metal that the winds ripped from residents' homes. A tent appears at the end of a street. The smell of mold permeates the humid air.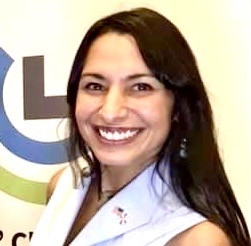 The residents of Palm Lake are the world's latest climate refugees. Like others displaced by extreme weather, they struggled to make ends meet before the hurricane hit. It is a community that includes many immigrants, primarily from Latin American countries and Haiti.
Since Ian tore through our region, I have spent my weekends volunteering for the World Central Kitchen delivering meals to Palm Lake residents. They are eager to share their harrowing stories of surviving the hurricane and their challenges in its aftermath.
A woman with a baby, whose house was in ruins, told me that she raced inland toward Interstate 75 at the last minute, likely saving her and her child's life. She never heard an order to evacuate. Other residents stayed, sheltering on the third floor of a nearby building under construction as four feet of flood waters swept through their homes.
None of Palm Lake's residents have flood insurance and some are renters. FEMA gave a resident who lost it all just $300 and many residents are undocumented immigrants who don't qualify for any relief help. The coming months will be a test of our region's ability to assist residents of this community and others who now lack basic human needs.
 The aftermath of Ian should provoke a much more serious response to the global climate emergency. Ian's rapid intensification was a direct result of the heating of Gulf waters. The warm waters provided the fuel for Ian's destructive force and we have to consider that this will happen again.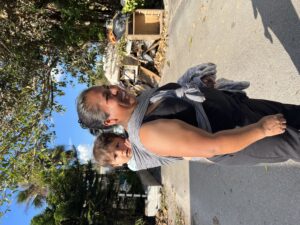 Last week scientists at the World Meteorological Association warned of a recent record surge in greenhouse gas emissions, which the organization termed "ominous."
This week I will be traveling to Egypt to the United Nations climate conference known as COP27. My delegation and partners have created a virtual space called peoplespavilion.com, a climate empowerment lab to facilitate engagement between stakeholders and the COP27 process.
The People's Pavilion facilitates access to curated events, allowing access to events in and around COP27. It also provides a platform to amplify voices from the frontlines that face barriers to joining intergovernmental negotiations, expanding the civic space by bridging the negotiations with stakeholders abroad.
This aims to be a blueprint for mainstreaming Action for Climate Empowerment (ACE) at the UNFCCC level. ACE is a term adopted by the UN Framework Convention on Climate Change to denote work under Article 6 of the Convention and Article 12 of the Paris Agreement.
The overarching goal of ACE is to empower all members of society to engage in climate action, through the six ACE elements: climate change education and public awareness, training, public participation, public access to information, and international cooperation on these issues.
The conference represents a pivotal moment in the global response to climate change, where nations of the world will report their progress in addressing the climate crisis and discuss plans to accelerate the transition to more sustainable energy, transportation, and agricultural practices.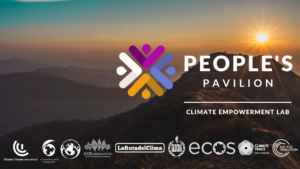 In Egypt, I will carry the stories of struggle and resilience that I have heard in Palm Lake and throughout Southwest Florida. It is for them, and tens of millions of other climate refugees and ultimately future generations that we must act with greater urgency to address the climate emergency.
The goal in Egypt is to create a system to share knowledge to create co-designed solutions. Stakeholders' voices, needs, and aspirations must be welcome because nothing should be decided about us without our participation.
Solemi Hernandez is Citizens' Climate Lobby Southeast Regional Coordinator, where she supports volunteers organizing to build political will for climate solutions in Florida, Alabama. Georgia, South Carolina, and North Carolina and COP27 Citizens' Climate Education delegate. 
"The Invading Sea" is the opinion arm of the Florida Climate Reporting Network, a collaborative of news organizations across the state focusing on the threats posed by the warming climate.