A roundup of news items related to climate change and other environmental issues in Florida: 
What happens to climate migrants after the dust settles | Bloomberg CityLab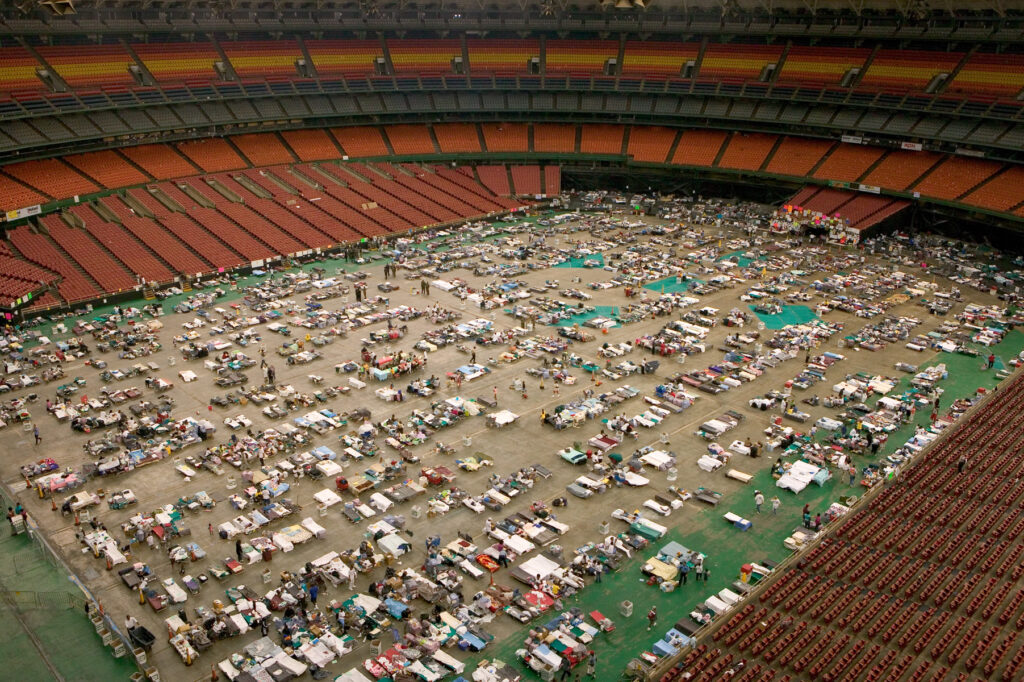 When Hurricane Katrina hit the Louisiana Gulf Coast in 2005, it funneled more than 200,000 evacuees into Houston at once. The city mobilized, setting up emergency shelters and providing other kinds of immediate relief. But in the months and years that followed, the tens of thousands of evacuees who decided to stay in Houston struggled to rebuild their lives. Many had difficulty securing permanent affordable housing and establishing financial stability. The health sector also struggled to keep up with increased demand for services. 
These kinds of longer-term needs from mass migration are likely to be a pain point in the coming decades. With climate change expected to displace tens of millions of people across the US, the cities that will absorb these migrants need to ramp up their capacity to provide assistance beyond the initial emergency period, according to a package of new reports from the Urban Institute in partnership with several universities and other organizations. Cities also need to mobilize to absorb migrants that trickle into a city over a protracted period of time, as in Southern Louisiana, where coastal residents have gradually moved inland to escape creeping floods and worsening storms.
In a first, EPA survey puts a number on lead pipes around US | Associated Press
Some 9.2 million lead pipes carry water into homes across the U.S., with more in Florida than any other state, according to a new Environmental Protection Agency survey that will dictate how billions of dollars to find and replace those pipes are spent.
The survey released Tuesday was the first time the agency asked about lead pipes and gave the best count yet of how many are underground. Florida, with an estimated 1.16 million pipes, was a surprise to one expert. Industrial states like Ohio, Michigan and Pennsylvania are more typically associated with extensive lead pipe issues.
Illinois ranked second in Tuesday's survey, with 1.04 million lead pipes, followed by Ohio, Pennsylvania, Texas and New York.
Congressman Brian Mast reintroduces 3 bills to protect Lake Okeechobee | CBS12
The discharges from Lake Okeechobee through the Port Mayaca and St. Lucie Lock and Dams continues to anger Congressman Brian Mast – as well as environmental organizations in the region.
"I hate discharges, even if there's no algal blooms, I hate the discharges coming out of there, we don't want it," Mast stated.
Today, the congressman reintroduced three bills to address those discharges.
If you have any news items of note that you think we should include in our next roundup, please email The Invading Sea Editor Nathan Crabbe at ncrabbe@fau.edu.