A roundup of news items related to climate change and other environmental issues in Florida:
Sea rise could wipe out coastal nesting grounds for endangered Everglades sparrow within decades | WLRN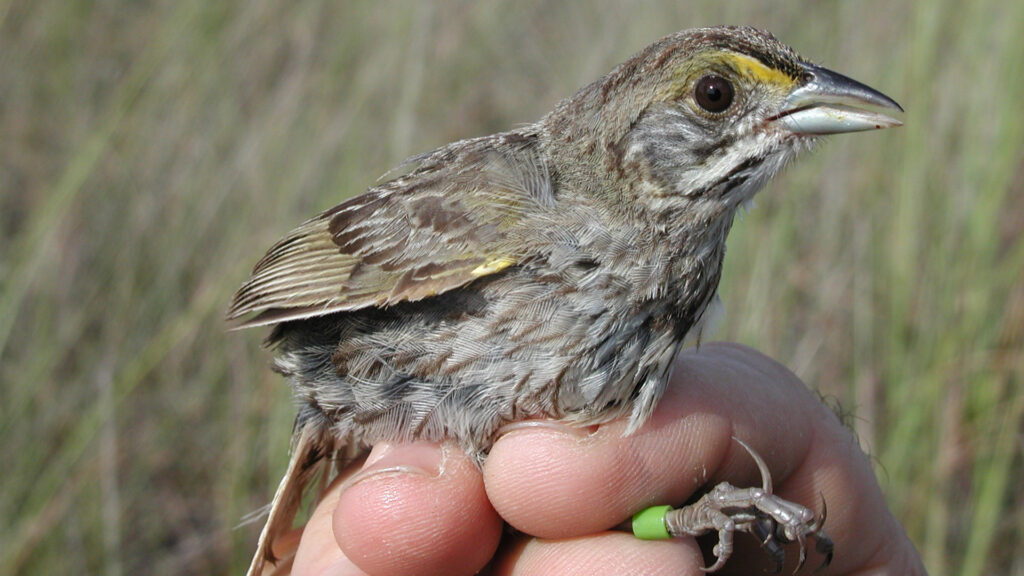 A secretive Everglades sparrow at the center of some of the most contentious debate over restoring the vast wetlands is facing an ever more dire threat: sea rise.
A new study that modeled both rising sea levels and restoration efforts to move more water into Everglades National Park concluded that in just 50 years, the endangered Cape Sable seaside sparrow
could likely disappear from coastal nesting grounds.
Researchers with the U.S. Geological Survey put the odds of finding sparrows in the prairies just inside South Florida's watery wilderness then at less than 10%.
'Radioactive roads'? Environmentalists want brakes on Florida plan to reuse toxic mining waste | Fresh Take Florida
MULBERRY, Fla. – With much less notice than the Florida abortion, guns and education culture wars, a battle between environmentalists and a Fortune 500 mining giant is playing out in Tallahassee that critics fear could have devastating long-term health consequences.
On one side is Mosaic Inc., a Tampa-based mining and fertilizer company that has pumped hundreds of thousands of dollars into the campaign coffers of Republicans across the state, including Gov. Ron DeSantis. Mosaic also spent $20,000 to entertain lawmakers at a gathering last year spearheaded by one of its key allies in the Legislature, Rep. Lawrence McClure, R-Plant City, who reported last year that he owned $6,000 of company stock.
Trying to stop them is a slew of environmental groups, warning of a triple threat – the contamination of Florida's air, water and soil that could increase the risk of cancer if a measure gaining steam in the Legislature wins approval.
DeSantis takeover of wetland permits erects new building hurdles | Bloomberg Law
Florida Gov. Ron DeSantis, determined to untangle housing, mines, and other development from time-consuming environmental reviews, asked the Trump administration in its closing months to let the state take over permits for building on federal wetlands from the EPA and Army Corps of Engineers.
Allowed under Section 404 of the Clean Water Act but only done by two other states, the takeover was a big bet that states can both streamline development and better control water pollution than the federal government can. It has provided an early window into how DeSantis might view environmental regulation as president if he decides to run.
But two and a half years into the state takeover, it isn't yet the deregulatory panacea state officials and the EPA had hoped for.
If you have any news items of note that you think we should include in our next roundup, please email The Invading Sea Editor Nathan Crabbe at ncrabbe@fau.edu.