A roundup of news items related to climate change and other environmental issues in Florida:
Lake Okeechobee's toxic algae blooms threaten Florida and could get worse | New York Times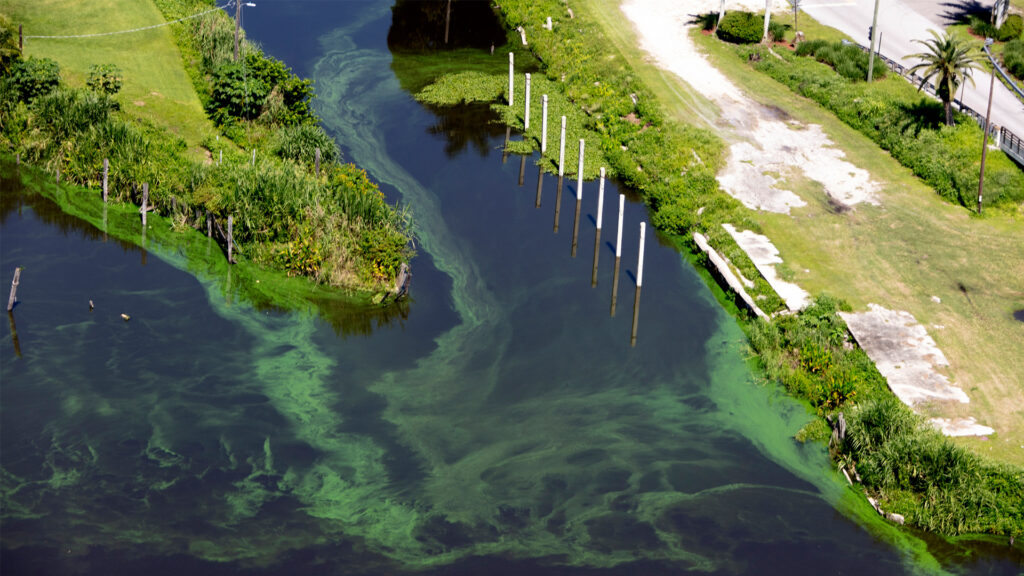 For thousands of years, Lake Okeechobee pumped life into Florida's swampy interior. Summer rains swelled the shallow inland sea, creating seasonal overflows that sustained the Everglades and its alligators, panthers, spoonbills and snail kites.
But a vast re-engineering over the past century has transformed Okeechobee into something life-threatening as much as life-giving. Toxic algal blooms now regularly infest much of its 730-square-mile surface during the summer, producing fumes and waterborne poisons potent enough to kill pets that splash in the contaminated waters, or send their owners to the doctor from inhaling the toxins.
The Okeechobee mess, caused mainly by phosphorus-based agricultural fertilizers, festered out of the public consciousness for decades. But in recent summers the problem has become more dire. Climate change is making storms and rainfall more intense and less predictable, and last fall Hurricane Ian stirred up so much phosphorus that this summer is expected to be particularly bad.
Heat record after heat record will be broken in 2023. Here's how to make sense of it all. | USA Today
Weather records are falling like dominoes around the globe this summer.
The Earth's unofficial average temperature broke records last week. Daily high temperatures broke records in South Florida and Arizona. A Texas heat dome broke records in June and it was the planet's warmest June on record.
The dizzying headlines are unlikely to slow down over the next few weeks, or in the years to come as climate change reshapes the world's weather, making natural events more extreme.
Invasive species, helped by Hurricane Ian, have expanded their range in Florida: USGS | Fort Myers News-Press
Hurricane Ian smashed Southwest Florida nearly a year ago, and the region hasn't been the same since.
And the impacts extend beyond the obvious human tolls as the storm likely pushed dozens of invasive species into new areas of Southwest Florida, according to a United State Geological Survey, or USGS, report released last week.
So, dreadful critters like the poisonous cane toad now have a much broader range, new areas to torment and haunt.
If you have any news items of note that you think we should include in our next roundup, please email The Invading Sea Editor Nathan Crabbe at ncrabbe@fau.edu. Sign up for The Invading Sea newsletter by visiting here.