A roundup of news items related to climate change and other environmental issues in Florida:
Loxahatchee Wildlife Refuge goes on offense to fight invasive Burmese python spread | Palm Beach Post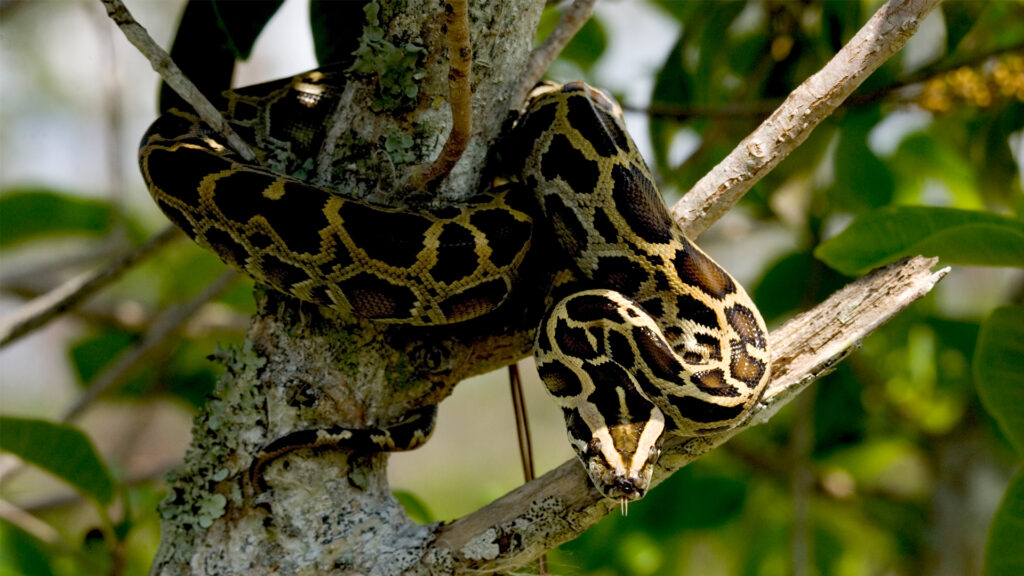 It is the only intact remnant of the northern Everglades in Palm Beach County — an emerald marshland of peaceful blackwater where cattails ring vast wet prairies of spikerush, and teardrop-shaped tree islands give sanctuary to rabbits, otters, deer and bobcats.
The Arthur R. Marshall Loxahatchee National Wildlife Refuge west of Boynton Beach is so far unspoiled by the merciless legion of invasive Burmese pythons that claim harmful dominion in the more southern reaches of Florida's iconic river of grass.
And there is a desperate struggle to keep it that way.
The past 12 months have been the hottest in recorded history, a report shows | WUSF
Ahead of the United Nations Climate Change Conference, or COP28, which starts Nov. 30, Climate Central released a report Thursday showing the past 12 months were the hottest on record.
Daily average temperatures and heat waves were analyzed for 175 countries, 154 states/provinces, and 920 major cities.
The period between November 2022 and October 2023 was warmer by an average of 1.32°C, scientists said. That's compared to the pre-industrial baseline set between 1850 and 1900.
Florida lawmakers approve millions for home hardening. Does it help insurance costs? | Tampa Bay Times
TALLAHASSEE — State lawmakers this week poured another $180 million into a program to help 17,000 homeowners replace windows, doors, roofs and other parts of homes.
The My Safe Florida Home program, which offers up to $10,000 to help Floridians harden their homes, is intended to strengthen buildings against hurricanes and help reduce sky-high homeowners insurance premiums.
But the state doesn't know how effective the program is at curtailing insurance costs, and isn't poised to find out. Florida lawmakers approved the funding without requesting any data collection or studies.
If you have any news items of note that you think we should include in our next roundup, please email The Invading Sea Editor Nathan Crabbe at ncrabbe@fau.edu. Sign up for The Invading Sea newsletter by visiting here.