By Kimberly Miller, The Palm Beach Post
A report calls last year's high tide flooding "extraordinary." The yearly rate of high tide flooding is more than twice that from just 20 years ago.
A bulging ocean warmed by climate change and bullied by unruly weather led to record-breaking high tide flooding last year at more than a dozen locations, including South Florida, according to a report released Tuesday.
The federal analysis of high-tide flood events in 2019, which includes a forecast through 2050, is a yearly reminder that sea levels are rising, increasing the chances for more frequent and more damaging tidal invasions.
While the report found that the national median number of high tide flood days along U.S. coastlines was four — one day less than the record reached in 2018 — 19 gauges broke or tied their all-time high-tide record last year, including ones near Miami and Cedar Key on the Gulf Coast.
Called "nuisance" or "sunny day" flooding, tidal inundations most often occur in South Florida during the fall king tide cycle — a function of multiple factors including a slower Gulf Stream current, warmer waters, lunar alignment and sea level rise.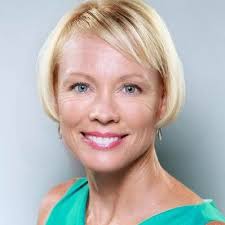 "If you have a king tide and even a little bit of rain, our property is inundated," said West Palm Beach resident Kate Colangelo, who lives along Flagler Drive north of downtown. "You'll see it bubbling up from the storm drains, and sometimes there will be tadpoles in there. It's crazy."
Colangelo has sealed her garage door shut to keep the Intracoastal out.
Climate change is not specifically mentioned in the report from the National Oceanic and Atmospheric Administration, but researchers said projections are based on carbon emissions that lead to warmer oceans and glacier ice melt.
"Human influences are at play," said NOAA oceanographer William Sweet, who noted that 75 percent of the 98 tidal gauges studied from Bar Harbor, Maine to Friday Harbor, Wash. were seeing more high tide flooding.
The yearly rate of high tide flooding is more than twice that from just 20 years ago. Sea level rise broke a record last year with a median ascent nationally of 1.1 feet as compared to 1920 levels, according to NOAA.
That sea level bloat is also 1.5 inches higher than it was in 2018.
"Inches matter," said Albert Slap, president of Boca Raton-based Coastal Risk Consulting in a June interview. "Have we kept development out of the floodiest areas? No, because people want to live near the water."
Sea levels don't rise like water in a bathtub, Sweet emphasized. There will be years with less flooding because of outside influences such as currents, wind and waves.
At Virginia Key near Miami, nine days last year were marked by high tide flooding compared to no days in 2000. The forecast for the current water year through April is for up to six days of high tide flooding, mostly confined to the fall months.