By Kathy Castor and Andres Jimenez
Neighbors across the Tampa Bay area are used to hot and humid days, but this summer was hotter than ever, and electric bills were sky-high. In fact, this summer was likely the hottest summer ever recorded, with record-setting temperatures in the Gulf of Mexico that fueled rapid intensification of hurricanes.
The heat and costs are particularly harsh for people who work outside and people who live in vulnerable neighborhoods and near polluting plants, including communities of color and historically underserved populations. Unless we move quickly to lower the cost of clean energy and invest in conservation, extremely hot, humid days will only get worse and more expensive for those who can least afford it.
As past chairperson of the House Select Committee on the Climate Crisis, I listened to diverse voices across America to craft solutions to lower costs, reduce pollution, make communities safer and direct investments to local communities on the front lines. These investments are available now through the Bipartisan Infrastructure Law and the historic climate law that aims to reduce toxic air and climate pollution by 40% in the next 10 years.
Too often, however, policymakers do not tap the expertise of people of color who are experts. We can do better to ensure that our diverse neighborhoods attract investments through greater engagement and advocacy at the grassroots level.
Green 2.0 recently launched the Environmental Experts of Color Database, which provides policymakers with an easy-to-access database of 150-plus environmental experts who reflect the communities they represent. As we work to cut pollution, protect our drinking water, hold polluters accountable and invest in clean energy, we must ensure that more of the communities most impacted have a seat at the table and see results. Their growing database includes experts from the Sunshine State who can bring unique and valuable insight in charting the path ahead.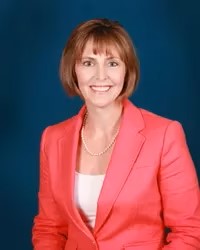 In St. Petersburg and Tampa, we are working on solar initiatives that lower electric bills and create good-paying jobs. In Hillsborough County, with the support of Commissioner Gwen Myers, we are focused on Progress Village and Palm River, which for decades shouldered the brunt of industrial pollution. We want to upgrade water and electric service so that the community is healthier and can afford their electric bills. We can be successful only if neighbors have the knowledge to act.
For generations, communities of color and low-income communities watched as coal plants, landfills, garbage incinerators and highways overtook the neighborhoods they call home. A 2019 study found that residents of historically redlined communities — a mortgage-lending practice that discriminated against Americans based on race and social class — are more than twice as likely to develop asthma than residents of non-redlined neighborhoods.
A recent Environmental Protection Agency analysis — Climate Change and Social Vulnerability in the United States: A Focus on Six Impact Sectors — found that racial and ethnic minority communities are particularly vulnerable to the greatest impacts of climate change. The study determined that underserved communities will suffer the most severe harm from climate change while being the least able to prepare for and recover from heat waves, poor air quality, flooding and other significant climate impacts.

Let's lift neighborhoods and reduce pollution through the significant new environmental and climate justice grants with the new resources available to build the capacity of environmental justice communities and organizations. I am grateful that scientists and partners at the University of South Florida have offered to support this effort well.
These forward-looking environmental justice initiatives can help improve lives through fairness and understanding of diverse perspectives to speed an end to our dependency on dirty, expensive energy that is costing us money and health. We are just getting started.
Solving climate change is an all-hands-on-deck effort, and we must empower the grassroots to lead the way. Fortunately, Green 2.0 has provided our community with new tools and diverse voices that we need to meet our moral obligation to act.
U.S. Rep. Kathy Castor, a Democrat, represents Florida District 14, which includes Tampa as well as parts of St. Petersburg and Hillsborough County. Andres Jimenez is executive director of Green 2.0. This opinion piece was originally published by the Tampa Bay Times, which is a media partner of The Invading Sea.
If you are interested in submitting an opinion piece to The Invading Sea, email Editor Nathan Crabbe at ncrabbe@fau.edu. Sign up for The Invading Sea newsletter by visiting here.